It appears Westlife are the latest victims of the curse of the boy bands.
From the Oasis brothers Liam and Noel Gallagher, to Robbie Williams and Gary Barlow's much publicised years of professional rivalry, to the fireworks in Five, it's a commonly known fact that years of performing and touring together, and experiencing the highs and lows of fame, often lead to rivalry, one-upmanship and acrimony in the boy bands who once started out as best friends.
Shane Filan, Mark Feehily, Kian Egan and Nicky Byrne announced their decision to split in 2011 following their Greatest Hits Tour and the release of their Greatest Hits album, 14 years after they were formed by manager Louis Walsh.
Brian McFadden was a member of the band from 1998 until his departure in 2004. And now, as the rest of the band too have gone their separate ways, their competitive streaks have come to the fore, with each hoping to become the Robbie Williams of the band, the break-out star to forge the most successful solo career.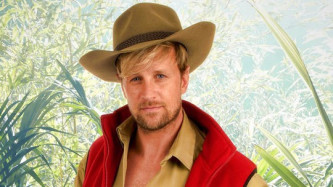 Kian Egan seems to have got off to good start in the popualrity stakes, having most recently won the jungle crown in reality TV show I'm A Celebrity Get Me Out of Here!
His team spirit, good humour in the face of wichety grubs and mealworm milkshakes, and his sense of fair play and decency, won hearts and with it, the £100,000 top prize money.
But while most of the UK was rooting for Egan, it appears band member Nicky Byrne was not.
Taking a break from music, Byrne put on his dancing shoes for a turn on BBC's Strictly Come Dancing last year, for which he was paid £60,000.
The disparity in their respective fees has reportedly made Byrne question why Egan merited more money than him.
"Nicky was angry and hurt by the difference in their pay-outs as it creates an unhealthy competition among them – he wonders why Kian is worth so much more than he is," said a source.
In a battle of egos reminiscent of Gary Barlow and Robbie Williams long-running feud, Shane Filan and Mark Feehily are going head-to-head with the release of their first solo albums.
A source told the Daily Star: "Since the split there has been a lot of bad blood between the boys over their careers.
"Mark is hoping for big things next year and if it means casting a dark cloud over Shane's career then so be it."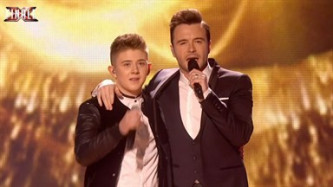 Filan released his album You And Me, in November, and despite appearances on The X Factor final, it's not looking good as the album is stuck at number 65 in the official UK albums' chart, seven weeks after its release.
Feehily's album is due to be released in the new year and according to reports he intends to rise to the challenge to become the Irish boy bands big breakout success.
The source added: "They're barely speaking; they're all looking out for number one now."
At the height of their career, Westlife were hailed as Ireland's greatest musical export since Boyzone. They sold over 50 million records worldwide, a total that included studio albums, singles, video releases, and compilation albums.
The group had 14 number-one singles in the United Kingdom. They achieved a total of 26 top ten singles over their 14-year career. They are the first act to have their first 7 singles reach number 1 and by 2010, Westlife was listed in the Guinness World Records, as the UK's top-selling album group of the 21st century.
In 2012, the Official Charts Company declared Westlife 34th amongst the biggest-selling singles artists in British music history.
Despite their worldwide success, Westlife never managed to crack America, achieving only one hit single in 2000, Swear It Again.
For Louis Walsh, the break-up of his much loved boy band is a cause of some sadness, not to mention considerable financial loss.
"It was their decision, all theirs," Walsh told the Mail on Sunday. "That was always the way with Westlife and I had to respect that.
"Could they have gone on for longer? Most definitely. I would have liked them to take a break and come back with a covers album and a tour.
"But they all want to do other things. They have ended it on their terms and remain close friends. Had they gone on longer, who knows if that would happen?"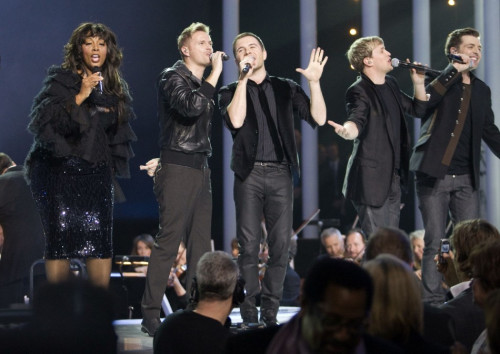 While Walsh is evidently disheartened it seems he's moved on, midst claims that he intends to strike it lucky for a third time, using his winning formula to create a boy band that will rival both Boyzone and Westlife.
"I'm doing a brand new boy band that will be ready to go next year," he explained. "They're going to rehearse for the month of January, see the record companies in February and take it from there.
"No familiar faces, all new kids that have never been on a talent show or anything. I auditioned a thousand!"
While the estranged members of Westlife battle it out in the charts and on reality TV, the renewed friendship between Robbie Williams and Gary Barlow might give them hope, that once scores have been settled and the egos mellowed, they might just be able to be best friends again.