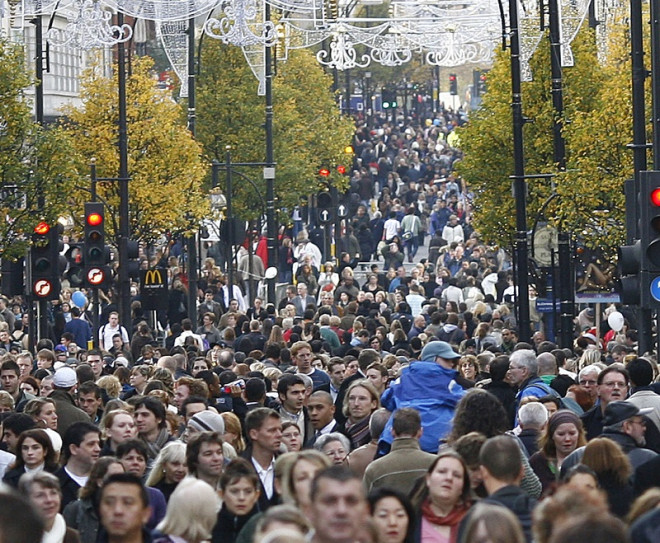 Retailers did not get the retail boost they had been hoping for on the Bank Holiday Monday as rain kept shoppers away from the high street.
According to data from retail analysts Springboard, footfall across Greater London high streets was down by 38% on the Bank Holiday as a damp weekend took its toll on consumers.
The retail traffic was down by 16.5% across the rest of the UK, with shopping centres experiencing the biggest decline as they saw customers decrease by almost a quarter across the UK, and 45% in London, even though high street foot traffic was up by 3.7% across Saturday and Sunday.
Diane Wehrle, of Springboard, said: "Hopeful for strong trading this weekend, retailers held their breath in the face of the unpredictable nature of the British summer.
"The story on Saturday and Sunday couldn't have been more different, from wet and windy to warm and sunny weather on 'Super Sunday' finally drawing shoppers out onto UK high streets, out-of-town retail parks and shopping centres."
The Bank Holiday weekend should prove to be a blip for retailers if the Office for National Statistics' (ONS) figures are anything to go by. April saw the highest year-on-year growth for consumer purchases since May 2004, shooting up by 6.9%.
The ONS said that "all stores saw year-on-year increases in sales volumes" with the exception of petrol stations.
However, a recent study from Venda shows that the Tuesday following a Bank Holiday is the best opportunity for online retailers as employees use retail therapy to get over their back to work blues.
According to the statistics, which were gathered from April and May Bank Holidays over the last two years, the Tuesday after a Bank Holiday leads to a 25% increase in online sales, in comparison with the two weeks prior to the bank holiday Monday.