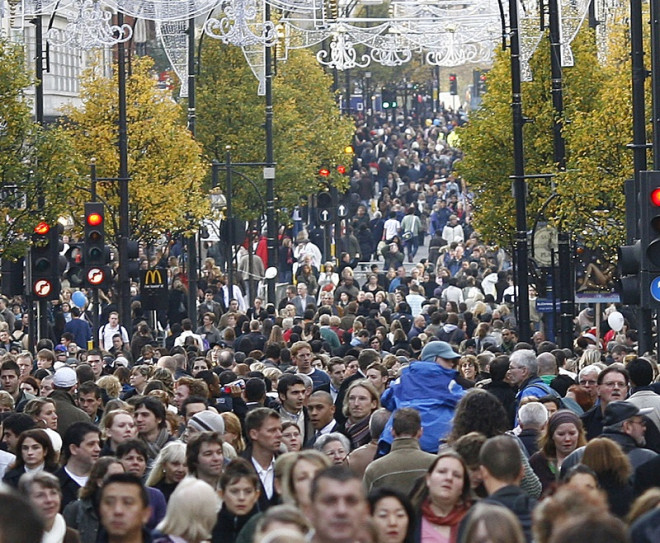 Online sales will plummet by £52bn without the physical presence of the high street according to a report.
Many observers have suggested that online sales will eventually destroy the high street, but a recent report from O2 says that the death of the high street would result in e-commerce being slashed by 89%.
The study, titled The Future of Retail, finds that retail sales, online and offline, of up to £338.5bn (€411bn, $569bn) will be influenced by the high street in 2020.
"Whilst the increase in online spending comes at the expense of sales in physical stores, this doesn't signal the much-lauded death of the high street," says the report.
Instead, it shows the extent to which the high street will impact online sales. The shift from 'bricks to clicks' means that the relationship between online and high street is evolving.
Online sales is set to increase in the coming years, and the report predicts that stores will become more of an experience with "show rooming" a key feature.
A quarter of all 'shoppers' on the high street are no longer there to buy, but to socialise. A third of the people visit to be 'inspired' for future purchases, and can look online for a cheaper deal.
With most adults having a mobile device on their person at all times, coupled with the introduction of super-fast 4G internet, the amount of people shopping on their devices whilst still in-store is expected to soar by 1,000% by the end of the decade.
Director of Sales and Service at O2, Felim Mackle, says: "Retailers have to recognise that the high street store is here to stay but its role has fundamentally changed.
"As the distinction between digital and physical becomes increasingly outdated, the brands that truly embrace technology to create a seamless experience for all their customers, wherever they choose to shop, will ultimately win the greatest share of both sales and customer loyalty."