A former glamour model whose organs were fused together by endometriosis has spoken out about suffering from the debilitating condition.
Endometriosis sees tissue in the body behave like the lining of the womb found elsewhere in the body. Pelvis disease, a rare complication of endometriosis, caused 26-year-old Carla Cressy's uterus, bowel, fallopian tubes and ovaries to fuse together by scar tissue.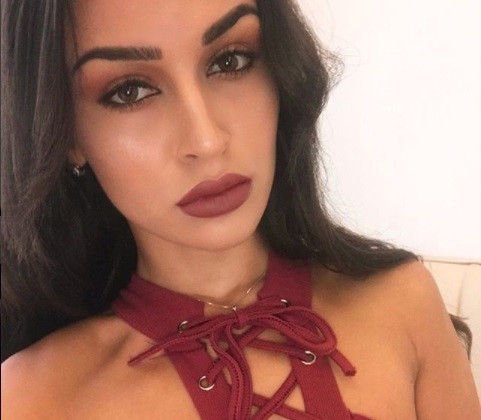 Flare-ups of the disease, which affects females of childbearing age, resulted in the former Nuts and Zoo model vomiting uncontrollably and enduring six-week-long periods.
As it had affected her bowels, everyday foods including coffee and pasta exacerbated her condition. And as the symptoms mirror those found in irritable bowel syndrome, her endometriosis was left untreated for a decade.
Cressy has undergone several major surgeries to drain 2.5litres of pus from cysts inside her body.
Having suffered with the condition since she was 14 and forced to quit modelling as a result of her symptoms, Cressy has launched the charity Women With Endometriosis to spread the word about the potentially debilitating condition. Her chances of having children now are "slim", she told IBTimes UK, as it is dangerous for her to fall pregnant.
"I have helped women with referrals, I have persuaded women not to take their own lives on many occasions and I have made the most amazing lifelong friends along this journey some of who I haven't even met yet," she said.
"My advice for women who are concerned they are experiencing symptoms of Endometriosis is to approach your doctor. Don't ignore it as the longer its left the worse it can spread. Endometriosis spreads like weeds in a garden wrapping itself round the lady organs ruining everything that comes in its way.
"If endometriosis is diagnosed soon enough there are many treatment options available to stop the disease from becoming so severe. Therefore if I was listened to all those years ago I may just have some sort of life right now other than endometriosis."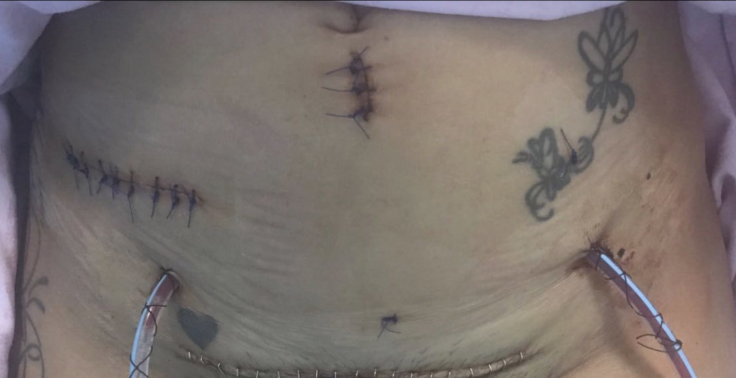 What is endometriosis and what causes it?
Endometriosis is the term used to describe the condition where tissue in the body behaves like that in the womb. It can affect the ovaries, fallopian tubes, stomach, the bladder and bowel, according to the NHS website.
The cause is uncertain and can involve a combination of factors. A person's genetics and immune responses can play a part. Retrograde menstruation, where the lining of the womb becomes embedded in an organ rather than exiting the body during menstruation is another cause. Evidence suggests that endometrial cells can also travel through the bloodstream or lymphatic system.
Who is at risk?
Women of childbearing age are most at risk, and recedes after the menopause. Around 1.5m women in the UK are currently living with the condition, according to Endometriosis UK.
What are the symptoms?
The disease can affect women differently and can be difficult to diagnose. Common symptoms include; pain the lower stomach or back, as well as after or during sex. Periods can be heavy and bring on debilitating pain, including when urinating and emptying the bowels. Menstruation can also cause nausea, diarrhoea, and blood to show in the pee. Fatigue and a lack of energy are also signs of endometriosis.
The condition can affect a woman's chances of having children, and her mental health.
How is it treated?
Painkillers can be used to manage endometriosis, as well as hormonal contraceptives.
Some women may need surgery to cut away patches of tissue, or to take out organs affected by the disease - including the womb.