As part of our Rise of the Alternative Mobile OS series, Alistair Charlton looks at Firefox Mobile OS, coming to budget smartphones from ZTE and Alcatel in emerging markets soon.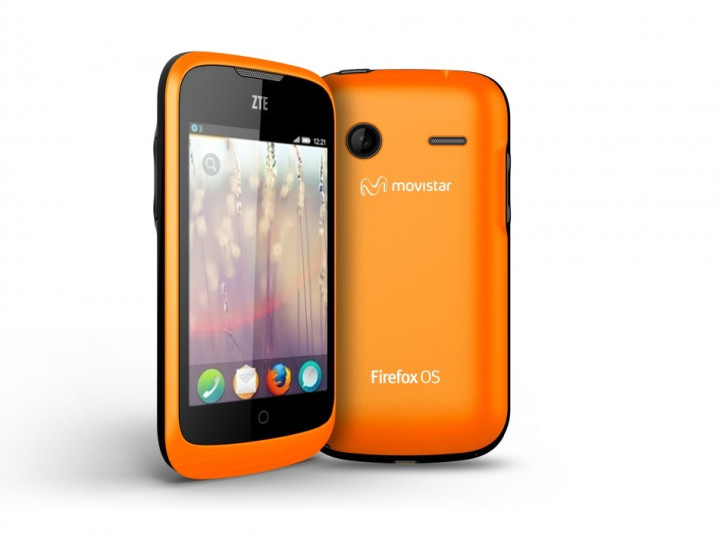 Best known for its web browsers, Mozilla is developing its Firefox mobile operating system which will be initially aimed at budget, low-powered smartphones.
What is it?
Sharing the same name as its browsers, the Firefox mobile operating system was first previewed at Mobile World Congress a year ago under the codename Boot to Gecko, and was shown off again in a more finished state with accompanying hardware from ZTE and Alcatel last month.
Initially, Firefox Mobile OS will run on low-end devices with processors of 1GHz or less, in a move that will see it challenge Ubuntu for a slice of the budget smartphone market, although with hardware ready to go Firefox will have the upper hand at launch.
Mozilla has said that Firefox will eventually be modified to work with more powerful handsets, but for now it is concentrating on the low end, as is obvious when looking at the ZTE Open and Alcatel One Touch Fire.
How does it work?
Focusing on elegance and simplicity, the Firefox mobile OS has the traditional grid of application icons, with a dock holding four of your most used apps at the bottom of the screen.
As with Ubuntu. Sailfish and BlackBerry 10, navigating the Firefox OS involves many swiping gestures to bring up options and further menus, making it easy to navigate with one hand - as smartphone screens continue to grow, this ease-of-use will become increasingly important.
The OS is a HTML5 web-based browser sitting on top of Android kernels and all apps are delivered through the browser - similar to how the iPhone used web apps when it was first launched in 2007.
HTML5 versions of popular apps like AccuWeather, Cut the Rope and Facebook have all been confirmed by Mozilla, as well as "thousands" more at launch.
Being based on an HTML5 browser, developers can port their applications over from Android and iOS, so Firefox should have access to a well-stocked app store from the off - although the low-powered devices may struggle with anything too demanding.
From what we've seen so far, Firefox OS looks simple and intuitive to use, borrowing design cues from both Android and iOS with its grid of applications, dock and lock screen notifications.
When can I get it?
Mozilla said at MWC that Firefox OS handsets will be available in Brazil, Colombia, Hungary, Mexico, Montenegro, Poland, Serbia, Spain and Venezuela sometime in 2013, with 17 carriers providing the hardware.
As for availability in the US and Western Europe, we may be waiting some time. Mozilla has suggested that Firefox phones will arrive here sometime in 2014.
Once released, analytics firm Strategy Analytics expect the Firefox OS to capture one percent of the global smartphone market, and offers some advice for Mozilla to succeed:
"To expand beyond niche status, Firefox OS will need to address at least three main challenges; they have low brand awareness among smartphone consumers worldwide, a limited retail presence in the influential United States market, and a relatively modest ecosystem of supporting apps and services."
Gartner analyst Roberta Cozza said that of all alternative mobile OSs she expects Firefox to come out on top, but still take just a tiny share of the overall market. "It's going to be very hard to gain market share," she said, adding: "Altogether these other operating systems [Firefox, Sailfish, Ubuntu, Tizen] will have a single digit share of the smartphone market by the end of this year."