What has Barack Obama been doing since leaving the White House?
It's been two months since he left the top job, and he's been travelling all over the US and beyond.
Since leaving office just over two months ago, Barack Obama has had a pretty good time, travelling from one end of the US to the other and beyond, but what exactly has he been up to?
In Washington, President Donald Trump continues to suggest that Obama wiretapped him and Republicans are busy trying to dismantle his signature health reform law.
Despite all this, the former president is unwinding nicely from the most powerful job in the world.
He's spent time in sunny California for some golf, a private island in the Caribbean, where he kitesurfed with billionaire Richard Branson.
It was on this trip with the Virgin founder that several pictures from the holiday went viral.
He then went to New York to take in a Broadway play, and then again, to dine with U2's Bono.
He lunched in Omaha last week with businessman Warren Buffett and then hopped a flight to California, and then on to Hawaii.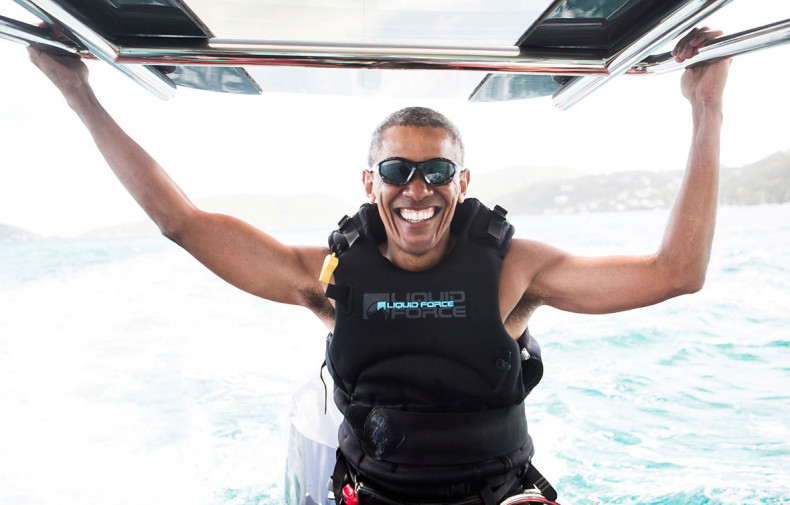 Now, CNN has reported that Obama may be sitting in the middle of the Pacific Ocean, on a tiny French Polynesian island called Tetiaroa.
There are reports that Obama will be spending a month there while staying at the Brando hotel named after the former island owner, actor Marlon Brando.
Wherever Obama is, his new life probably now includes writing a book. Penguin Random House last month announced it had won the bidding for memoirs from both Barack and Michelle Obama, a deal that could net the former first couple tens of millions of dollars.
The announcement also indicated the Obamas would donate a "significant portion" of that money to charities, including the Obama Foundation.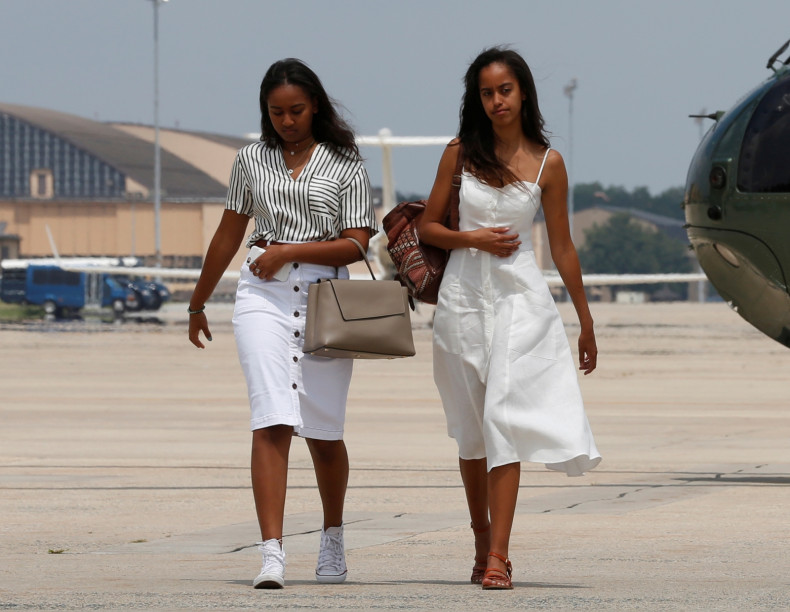 When they are at home, the Obamas are now living in Washington; they've moved into a $5.3m (£4.2m) home in the Kalorama neighbourhood of north-west DC.
They intend to stay until their younger daughter, Sasha, graduates from high school in 2019.
Elder daughter, Malia, 18, is taking a gap year and scheduled to attend Harvard University in the autumn.