What is a strep blood infection, and how did it kill a 12-year-old whose symptoms were mistaken for flu?
Alyssa Alcaraz's organs shut down hours after she was rushed to the emergency ward.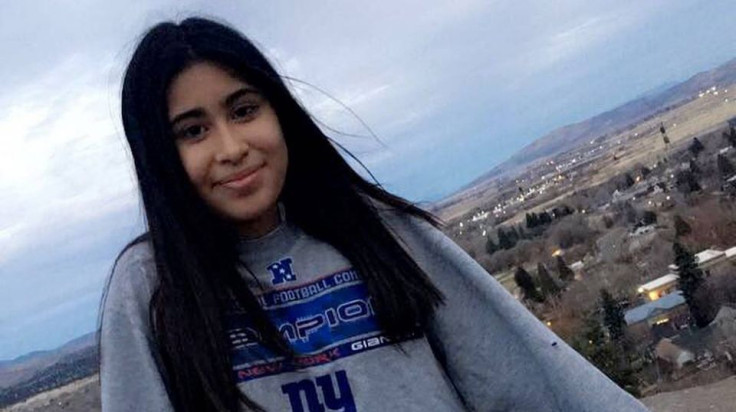 The family of a 12-year-old who died of a bacterial infection after she was allegedly misdiagnosed with the flu have spoken out about her tragic case.
After Alyssa Alcaraz from Visalia, California, suffered from vomiting, her family believed she had food poisoning, her sister told ABC30.com. Her family claimed that doctors later told them that she had the flu and sent her home to rest.
However, when her condition failed to improve her mother sent Alcaraz to an urgent care unit. There, a doctor noted that her blood oxygen levels were dangerously low and rushed her to an emergency department.
The pre-teen's organs shut down hours later. Her death certificate stated that she went into cardiac arrest and septic shock caused by a strep blood infection, ABC30.com reported. It is not clear how Alcaraz caught the infection.
"Alyssa, unexpectedly and suddenly, passed away tonight at the very young age of 12," read a GoFundMe page to help Alcaraz's family pay for funeral costs. "She was so friendly and outgoing, and just a beautiful soul that was taken far too soon. This has been a complete heart wrenching shock for everyone to grasp," it read. Supporters have so far donated over $12,000 to the cause.
What is a strep blood infection?
A strep, or streptococcal, infection is caused by the streptococcus group of bacteria, according to the NHS website.
Under this umbrella term there are three different types of strep bacteria, which cause infections of varying degrees of severity. These are Group A, Group B, and Group C & G.
Group A strep generally affects the throat, skin, anus and genital area, causing conditions including ear infections, impetigo, and tonsillitis. Group B is present in the gut and genital tract and is therefore most often seen in babies after birth. Group C & G strep targets the throat, skin, and bones and can cause conditions such as toxic shock and inflammation of the heart, according to WebMD.
How is a strep infection treated?
If caught quickly, a strep infection can be treated with antibiotics. However, depending on the condition, it can be fatal.
Who is at risk?
Anyone can be affected, from babies to the elderly. However, those with weakened immune systems are most vulnerable.