Robbie Williams has come under fire from fans after showing up to an event in Munich, Germany, sporting a rather different look.
The usually handsome 43-year-old singer didn't look like his usual self at the launch of Marc O'Polo's 50<sup>th anniversary special edition sweatshirt on 6 July alongside wife of seven years Ayda Field.
Williams dressed casually for the event in a white hoodie, black trousers and white trainers as he posed for pictures with his glamorous wife. But his seemingly swollen face prompted social media users to ask what was going on.
On a picture posted to Ayda's Instagram page showing his transformation, one follower commented: "Please stop with the fillers. Robbie looks like a waxwork ".
Another said: "Rob is tired, is he? Looks like he has a lot of pain bring him back to health with your love ❤️"
A third added: "Ayda... what was wrong with Rob? He looked like as he was in real pain... was it his back again? I took a look at his face.. can u tell us what was wrong with him pls?"
The singer appeared to be holding onto his youthful looks by sporting a darker hair colour and fuller, more plump face at the event in Germany.
Ayda recently told the Loose Women panel that Robbie had also been using fake tan on his latest tour to make him "feel skinnier."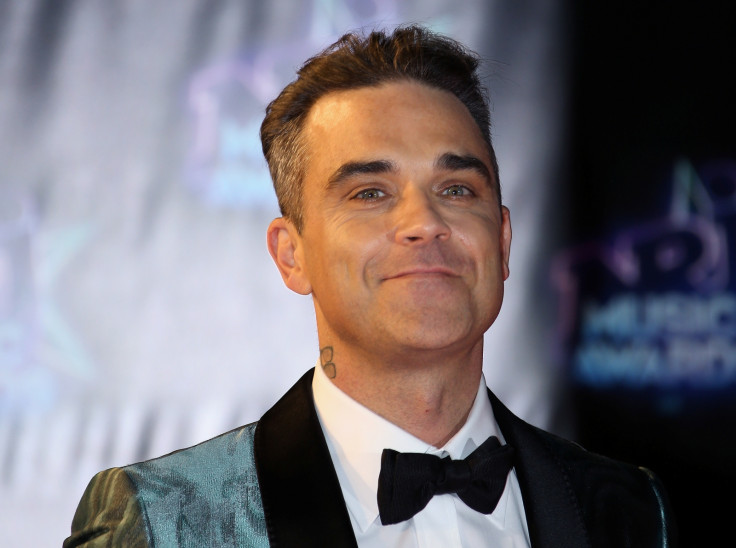 She said: "He's been tanning his way through his tour, because he can't work out, and he's decided the more tanned he is, the thinner he'll feel."
The ex-Take That star has admitted to having wrinkle-reducing Botox injections and dying his hair after seeing critical comments about his appearance on social media.
He previously stated: "I've had Botox and some fillers and something done to my chin. And I really like it.
"With the last few albums I put out I looked on social media and people were saying: 'F*** he's aged.' And I was like: 'Yeah, I have."
"I don't think I'll take it to that Hollywood freaky level," he added.