Rob Kardashian made headlines this week for his explosive rants about ex-fiancée Blac Chyna that exposed her alleged infidelities with several men.
Kardashian, 30, had his Instagram account shut down after he posted explicit pictures of the mother of his baby daughter Dream's private parts, along with accusations that she had betrayed him and made him spend huge amounts of money on her.
Taking his rant to Twitter, he said: "She couldn't remain loyal and cheated and f**ked way too many people and she got caught and now this is all happening and it's sad."
Now, one of Chyna's lovers, rapper Ferrari, is said to have dumped the 29-year-old model and has saved himself more than $100,000 in the process.
TMZ reports that Ferrari was so "hooked" on Chyna that he spent $135,648 (£105K) on three pieces of jewellery for her: a $34,850 (£27K) Rolex watch, $56,500 (£43K) gold necklace and $32,250 (£25K) diamond earrings.
Ferrari spent the money in June when he was under the impression that he and Chyna were "the real deal". She is even listed as "spouse" on the receipt. After Kardashian alleged that Chyna had been sleeping with several other men, Ferrari reportedly called time on the relationship.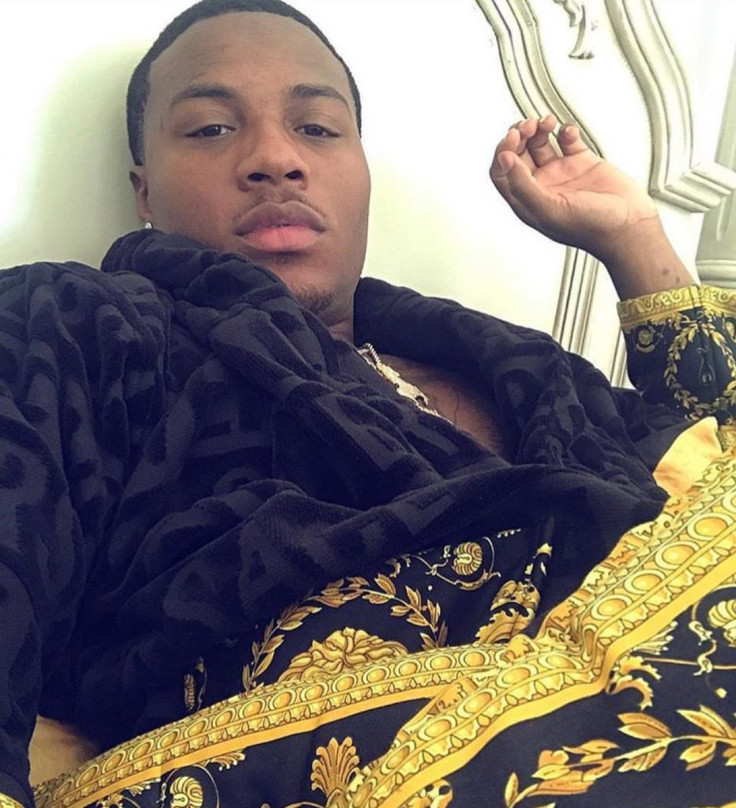 Ferrari's manager, Keely the Boss, planned to deliver the pricey gifts on 5 July, which was coincidentally the day Kardashian unleashed the shocking allegations. The rapper is said to have called off the delivery and returned the purchases.
For her part, Chyna has completely ignored the drama and allegations against her on social media, instead posting her sponsored posts and selfies as usual.
The former stripper is often referred to as a "video vixen" due to her frequent appearances in hip hop music videos. She was previously engaged to rapper Tyga – who broke up with Rob Kardashian's younger half-sister Kylie Jenner after three years of dating in April this year.
The former couple had one child together, King Cairo Stevenson, before Tyga pursued a romance with Jenner.