Singer Chris Brown has evaded being served a restraining order by his ex-girlfriend Karrueche Tran, reports claim. A judge granted the permanent domestic violence order in February after Tran, 28, accused the Run It hitmaker of sending her death threats.
Since the ruling, Brown, 27, has allegedly blocked his law firm from accepting the paperwork on his behalf despite several attempts by Tran's legal team. According to the New York Daily News, the aspiring actress even enlisted law enforcement in an attempt to serve the papers but they were dismissed by Brown's lawyers.
Tran's own attorneys have now sought the aid of a private company to try to locate the r'n'b star. The situation has now delayed a hearing regarding the restraining order until 19 April. Michelle Trigger, a lawyer for Tran, told the publication: "Generally, high profile people accept service through their attorneys. I would not use the word stonewalled. Honestly, service issues are not unusual."
Speaking outside a courthouse in Santa Monica, California on 29 March, Patrick Blood, another lawyer for Tran, added: "Miss Tran is truly looking to get this matter handled in the most expeditious way possible." Until Brown accepts the permanent order, the temporary restraining order remains in place.
In previous court documents, Tran reportedly claimed that Brown "told a few people that he was going to kill me" while also threatening to shoot her. Tran also alleged that the Grammy-winning singer "punched [her] in the stomach twice" in one incident during their five-year relationship. Brown is also said to have threatened Tran's friends, including Joseph Ryan LaCour, who also filed his own restraining order.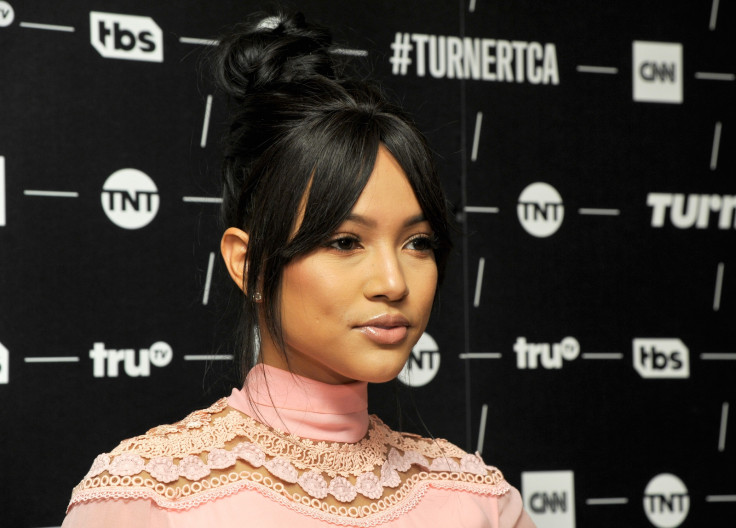 Tran will soon enough be able to track Brown's whereabouts as the Loyal singer is due to begin his Party Tour on 31 May in Baltimore. The 34-date tour runs until 23 May and will visit Anaheim, San Diego, Chicago, Houston, Philadelphia, Miami and Detroit. 50 Cent was originally set to join the tour but the G-Unit rapper was suddenly removed from the bill. Brown and Tran split in March 2015 when it was revealed he had fathered daughter, Royalty, with another woman during their relationship.
The Party Tour will precede the release of Brown's eighth studio album, Heartbreak On A Full Moon, which is expected for release this summer. In the midst of tour rehearsals, Brown is gearing up for the premiere of his Privacy music video.