Where do London's tech elite and entrepreneurs stand on UK politics?
Want to test how liberal and inclusive your friends really are? Tell them you support Donald Trump or are in favour of a Brexit and see what happens. Smartest-man-in-the-room, Facebook-backer and Paypal co-founder Peter Thiel has spun Silicon Valley into collective cognitive dissonance after Forbes reported that he, "one of their own", is a Trump supporter – although Thiel has neither confirmed or denied this.
The revelation that Thiel is a Republican supporter is nothing new. He makes no secret of his libertarian views and donated $2.6m (£1.8m) to Ron Paul's presidential bid in 2012 Yet he has also backed anti-gay-marriage supporter Ted Cruz, despite Thiel himself being gay.
However – supporting the uniquely coiffured Donald Trump, a man who has said he loves the poorly educated?
Silicon Valley has been seen historically as a fertile ground for the Democrat party: Facebook COO Sheryl Sandberg was a staffer for Larry Summers, treasury secretary for Bill Clinton during his presidency; Google's Megan Smith joined President Obama's White House team; and Marissa Mayer, current Yahoo CEO, is a long-time donor to the Democrat party.
There are Republicans among the tech elite, but meetings of the Valley chapter of the Trump fan club could be held in a phonebox – at least in theory, had technology not rendered phoneboxes obsolete.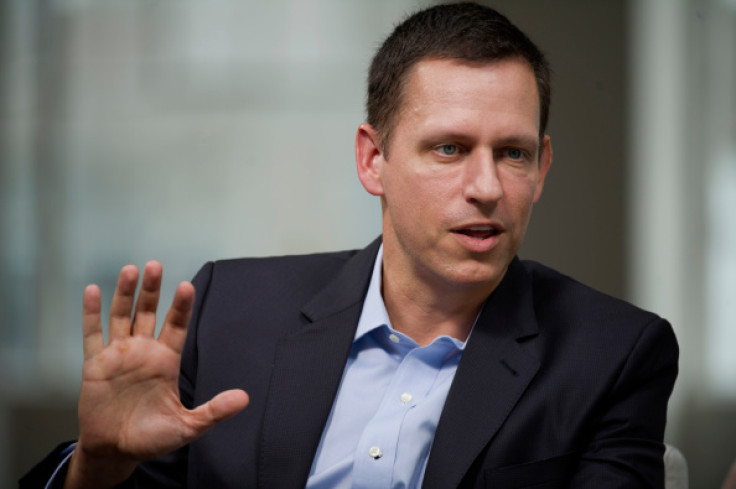 Like America, like Britain?
Not really. If Nigel Farage is the closest thing the UK has to Donald Trump (they don't have much in common doctrinally; at best, they perhaps share a similar approach to politics), there are no open Ukip-supporting tech entrepreneurs in London (which isn't to say they don't exist – just that none has broken cover), and certainly none of the stature of Thiel.
So what are the politics of London's tech community? Are London's entrepreneurs true-blue supporters of the Conservatives or died-in-the-wool lefties, prepared to drop everything and man the barricades in fraternal solidarity with Jeremy Corbyn? Evidence would suggest very much the former.
A letter orchestrated by Brent Hoberman, co-founder of dotcom-era success lastminute.com and now a successful venture capitalist, rallied 90 leading tech entrepreneurs to come out in support of the Conservative government ahead of the last election in 2015. The list included the likes of Alastair Lukies, co-founder of Monitise; Andrew McLoughlin, co-founder of Huddle; Michael Acton Smith, founder of Mind Candy; and Eileen Burbidge, partner at venture capital firm Passion Capital.
To be fair to the signatories, the letter made it clear signatories were backing the Conservatives' tech policies, not a blanket support for their election manifesto. "Key have been schemes to boost investment in startups, such as the Enterprise Investment Scheme and Seed EIS, which have created the best environment for venture capital in Europe; and the R&D tax credits and the Patent Box, which have helped make innovation pay. We want to see these schemes continue after May's general election," the letter read.
Labour and the UK tech sector
According to one leading London entrepreneur who wished to remain anonymous, Labour have still to grasp the significance of the tech sector. The entrepreneur was approached by Labour during the campaign but, said, "they still see things like Seed EIS merely as ways for rich people to avoid tax, not as a boost for the economy. I don't see any change in their thinking." Since then Labour's Shadow Chancellor, John McDonnell, has talked about creating 20,000 new entrepreneurs a year, although quite what role the government has in creating entrepreneurs wasn't clear.
If Hoberman rallied 90 entrepreneurs to the Tory flag, efforts to support Brexit have been twice as successful, with 200 signing a letter printed by the Financial Times earlier this year in favour of remaining in the EU.
It's hard to find a tech entrepreneur in favour of quitting the EU
One such is Nicholas Halstead, CEO and founder of Cognitive Logic a new startup and previously CEO and founder of DataSift. Halstead is a passionate, if solitary, voice against Brussels, ploughing a lonely furrow on Facebook.
Since Thiel has been almost Trappist-like in response to his uncovering as Trump supporter, we can only guess as to his motives. But Halstead, on the other hand, is completely open and clear in his opposition to the EU.
"I want to tap into the world," he said. "My companies trade all around the world but my ability to recruit and be competitive about building a world-class workforce is crippled by the EU – and for anyone who wants to downplay this – your workforce is 100% of your business, however good an idea you have, the thing that makes you special is you staff."
It would be telling to see if Halstead's views will render him a pariah, putting him beyond the Pale, snubbed by his fellow founders and excluded from soirées at the palace whatever the outcome of the 23 June referendum.
You suspect that Thiel's colleagues in Silicon Valley would swallow any disdain they may have for his views. Running a $3bn VC fund finds you a lot of supporters, no matter who your political bedmates.
© Copyright IBTimes 2023. All rights reserved.