BMW will launch an autonomous car with an entirely new interior to take the 100-year-old company into the next generation of electric private transport. As part of the company's ongoing centenary celebrations, chief executive Harald Krueger said BMW will launch an updated version of its i8 hybrid-electric sports car in 2018, then an all-new car called the i Next in 2021.
This car, Krueger says, will be a "new innovation driver with autonomous driving, digital connectivity, intelligent lightweight design, a totally new interior and [will] ultimately bring the next generation of electro-mobility to the road."
Precious few details were given about BMW's plans for an autonomous car, but we expect it to borrow some design and technical features from the Vision Next 100 concept car, unveiled earlier this year to celebrate the company's 100th birthday.
It is difficult to say what this new vehicle will be like. BMW's existing vehicle line-up stretches from the small i3 electric city car, through every conceivable size of petrol and diesel car, up to the i8 hybrid.
The new car could compete against one of Tesla's existing small, medium and large car line-up, but it seems BMW is interested in something more futuristic than this. The Vision Next 100 suggests a car that can fully drive itself when the owner doesn't want to, but hands back control and offers an engaging and sporty ride when they want it.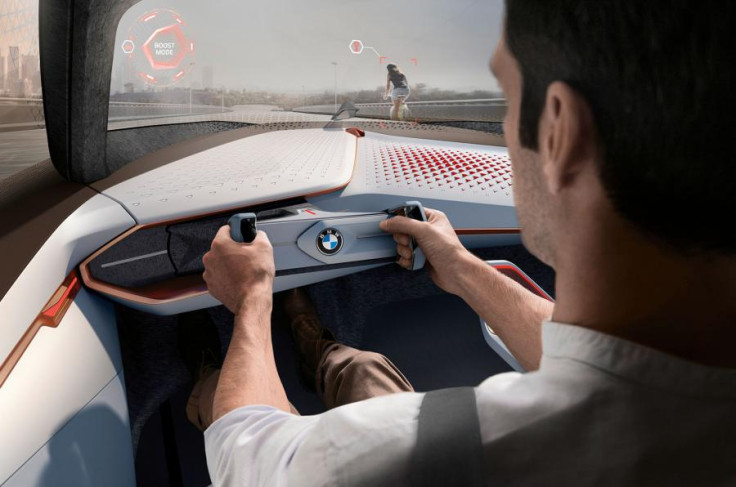 Along with a new i8 (and the new i3 coming this summer), we can fully expect BMW to expand on its two-car i line-up. This car has already been mentioned by BMW itself, with head of product Henrik Wenders recently telling Car and Driver: "We are thinking of a new i model above [the i3] to attract families, and that means it must be capable of being the first car in the household."
Being "the first car" means more space and range than the i3, which manages around 150 miles between charges. And the line about being the "next generation of electro-mobility" is likely a nod towards BMW's ongoing plans to turn car ownership into something more like Netflix. BMW (and other car companies, too) see a future where customers pay a flat monthly rate to use a wide range of vehicles; a convertible on a sunny weekend, an electric city car to commute, a large SUV for trips to Ikea. This car from 2021 could be another step towards making this business model a reality.