Cyclone Debbie is scheduled to hit Queensland, Australia at around 8am on Tuesday (9pm Monday GMT). Debbie is forecast to make landfall between Ayr and Cape Hillsborough, near Mackay.
Winds of up to 275 km/h are predicted at the core of Cyclone Debbie. Around 25,000 people have been evacuated along the Queensland coast in anticipation of the Category 4 storm, which houses built before 1985 are not expected to withstand.
Police Commissioner Ian Stewart told a a press briefing: "We are asking people that can move out of those low-lying areas that are depicted on the local maps on the council website to move now."
"Don't wait until tomorrow because you will not be able to move probably past midnight tonight."
ABC Australia reported that areas from Cardwell to St Lawrence, including Townsville, the Whitsunday Islands and inland of Bowen including Charters Towers will be affected by destructive winds and gales.
As many as 74 schools are reported to be closing tomorrow. Evacuation centres have been set up at Ayr Showgrounds, Bowen State High School and Proserpine State High School they are only open to people as a last resort.
Residents in areas between Lucinda and Mackay, including Pentland and Mount Coolon, are in a "watch zone" and residents should be on standby.
The Australian Bureau of Meteorology said: "Residents between Ayr and St Lawrence are specifically warned of the dangerous storm tide as the cyclone crosses the coast on Tuesday morning.
"The sea is likely to rise steadily up to a level well above the normal tide, with damaging waves and flooding of some low-lying areas close to the shoreline as the cyclone approaches the coast on Tuesday.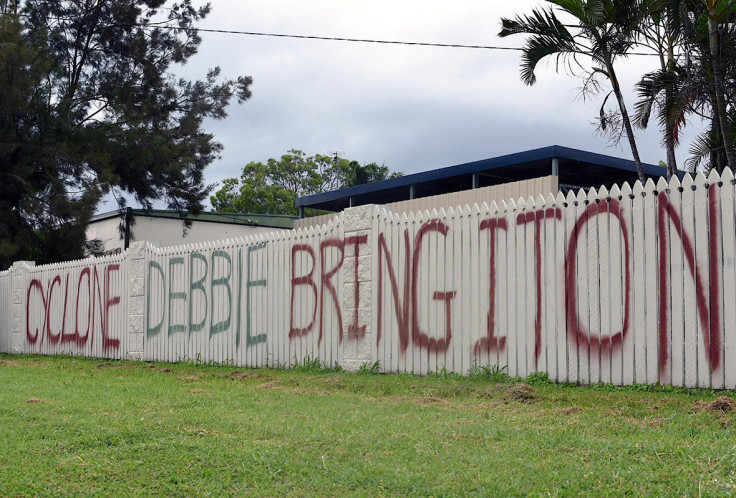 "Large waves may also develop along the beachfront. People living in areas likely to be affected by this flooding should take measures to protect their property as much as possible and be prepared to follow instructions regarding evacuation of the area if advised to do so by the authorities.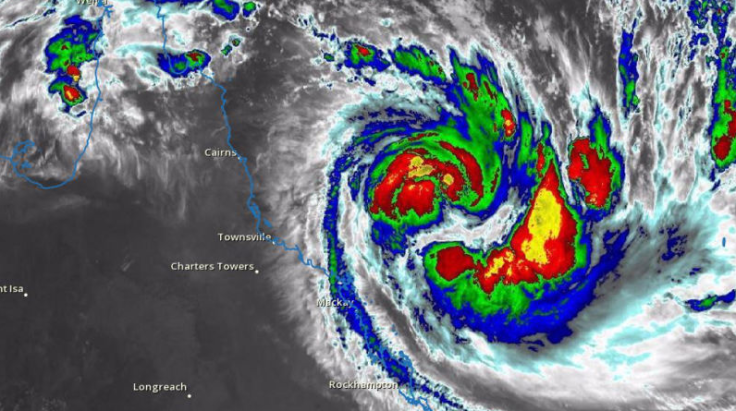 "Areas of heavy rain with the potential to cause severe flash flooding have developed around the central coast and Whitsundays district and are expected to spread to other parts of the northern and central Queensland coast and adjacent inland areas tonight and continue through Tuesday.
"Widespread daily rainfall totals of 150 to 250 mm, with isolated event totals of 500 mm, are also likely to lead to major river flooding over a broad area this week, and a Flood Watch is current for coastal catchments between Rollingstone and Gladstone, extending inland to the Upper Flinders, Thomson and Barcoo catchments."