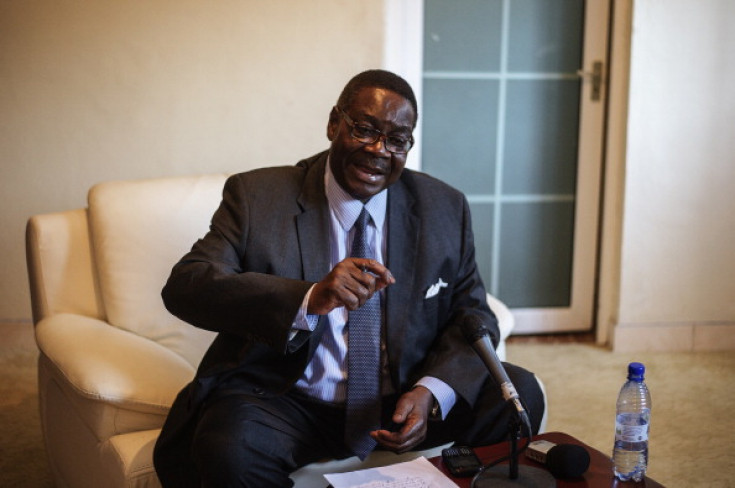 The President of Malawi has rejected an alleged death prophecy made by a controversial Nigerian televangelist. President Peter Mutharika said he is not going to die before 1 April, contrary to what televangelist TB Joshua is believed to have claimed.
"I'm told there is a man in Nigeria called Joshua and he is saying that Zimbabwe President Robert Mugabe and Peter Mutharika will die before April 1," he said during a rally in Malawi's capital Lilongwe, according to Malawi's Nyasa Times.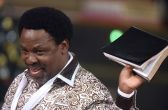 Who is TB Joshua?
Temitope Balogun Joshua – known as TB Joshua – was born in Arigidi Akoko, Ondo state, in 1963. According to the preacher, he spent at least 15 months in his mother's womb and "supernatural phenomena" were part of his childhood.
Joshua founded the Synagogue, Church of All Nations (Scoan) in 1987 after he claimed he had a vision of God asking him to build a ministry.
Joshua and his worshippers have claimed the preacher performs miracles and is able to heal people, including those with HIV and AIDS.
More on televangelist TB Joshua here.
"Let me tell you, Joshua... you will fail. What you did in 2012 will not happen again this year," said Mutharika. He was referring to the death of his brother and Malawi's leader at the time, Bingu wa Mutharika, who suffered a fatal heart attack after TB Joshua predicted that an African leader would die.
The leader also claimed that TB Joshua is not a real prophet as he failed to predict the 2014 collapse of his church in Lagos, Nigeria's commercial hub, that killed 116 people.
Mutharika added he does not intend to retire before the 2019 election and said his party, the Democratic Progressive Party (DPP), is tackling issues affecting Malawi, where at least 2.8 million people are facing hunger due to a severe drought.
"Let me tell you, [I] am not going anywhere, I am not resigning. I am here as president up to 2014, in 2029 I will campaign for a DPP candidate."