'White hairy beast' sea monster washes up on Philippines beach
Scientists have since identified it as a dugong, but do not know why it washed ashore.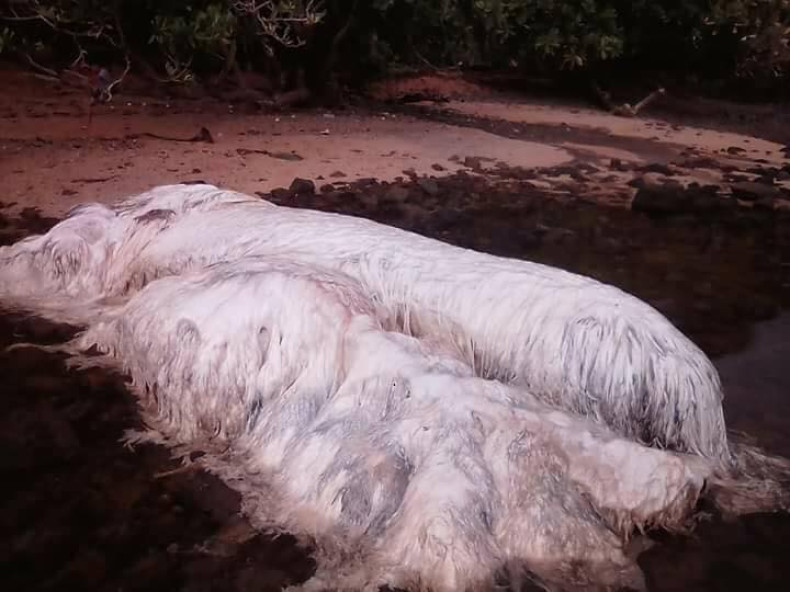 A huge 'white hairy beast' washed up on a beach in the Philippines, baffling locals as to what it was. Images of the creature were shared widely on social media, with photos showing the 4.5m-long mystery mass on the shores of the Dinagat Islands. One user described it as a "white hairy beast".
Scientists have since identified the creature by taking samples of its skin, concluding it is most likely a dugong – or sea cow. Sufenia Chua, from the Cagdianao Municipal Agriculture Office, told ABS-CBN that dugongs had been sighted in the area previously. The Municipal Environment and Natural Resources Office is currently examining the carcass to determine the cause of death and the species.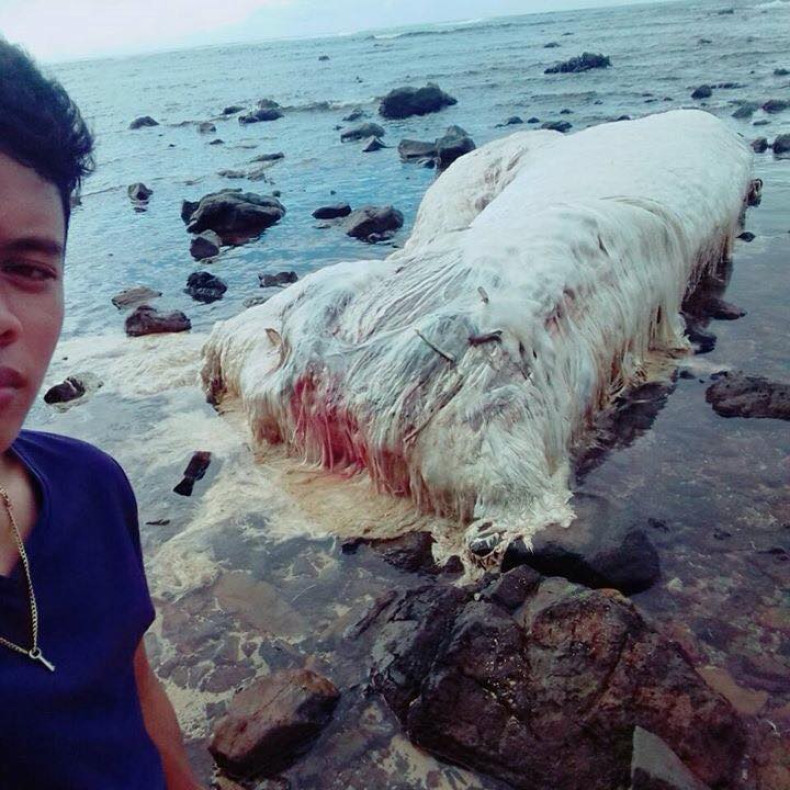 Dugongs are herbivorous marine mammals. They are found in warm coastal waters, ranging from the western Pacific Ocean to the east coast of Africa. Normally, they grow to about 3m in length and weight between 250 and 900kg. The largest ever recorded was just over 4m long.
Normally when these marine mammals die, the bodies sink to the bottom of the ocean and other creatures feed on the flesh. When they wash up as in the case on the Dinagat Islands there is usually a reason behind it, such as the tides.
At present there is speculation a recent earthquake may have caused the dugong to be pushed ashore. The reason for its unusual blob-like appearance is thought to be down to its advanced stage of decomposition.