When Anthony Joshua added the WBA and IBO world heavyweight titles to his IBF crown at Wembley on Saturday (29 April), there was a strong sense that he also ended the career of 41-year-old boxing stalwart, Wladimir Klitschko.
IBTimes UK takes a look at the life and times of his fiancee, actress Hayden Panettiere, the figure tasked with helping to lead his recovery.
Escaping the cheerleader
Twenty-seven-year-old Panettiere made her name while still a teenager when she starred as Claire Bennet in the original version of the US superhero TV series Heroes.
A beautiful cheerleader blessed with supernatural abilities, she became a key asset for the forces of both good and evil given her rapid self-healing powers.
The Heroes motto "save the cheerleader, save the world" became a catchphrase.
After leaving the show in 2010, she appeared in Scream 4 and joined the cast of Nashville as Juliette Barnes, a role she still occupies.
Panettiere is also a model and a committed activist. She is active in supporting campaigns to save whales.
How did she meet Klitschko?
The pair began dating in 2009 after meeting at a party organised by a friend. Speaking on the Ellen show, Panettiere revealed that it was their difference in height — her 5ft against his towering 6ft 6in — that initially broke the ice.
"That's how we met. I said, 'You're huge.' And he said, 'You're tiny.' And that was it."
But it proved to be the age rather than height gap that caught public attention. Panettiere was just 19 when they met while Klitschko was 33.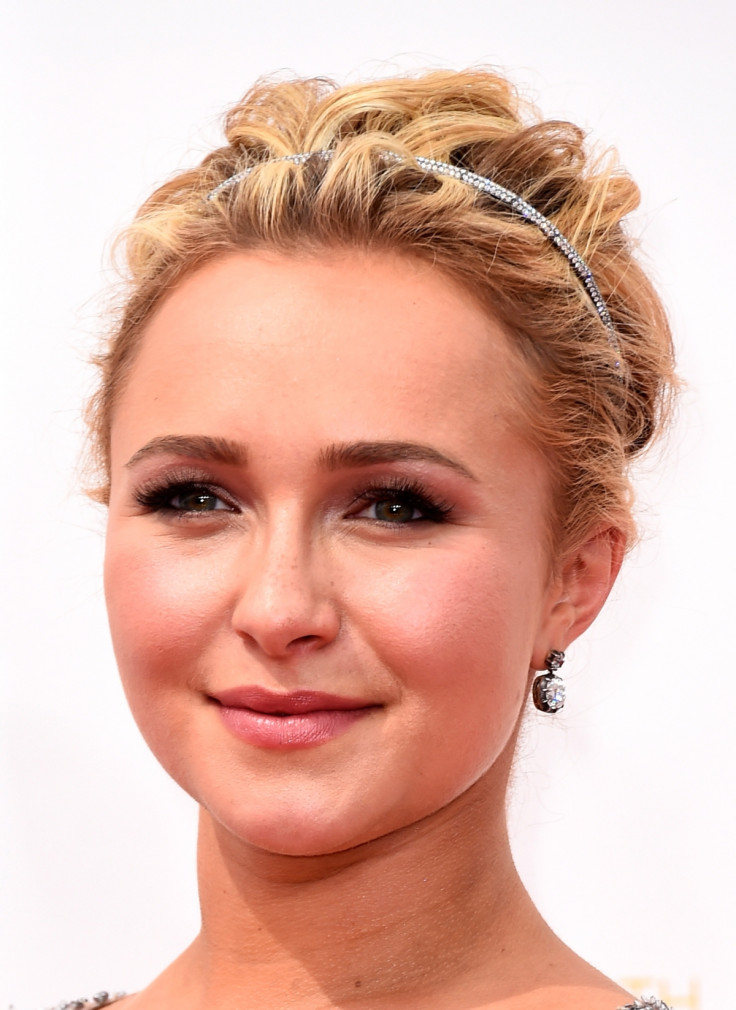 Breakup, engagement and childbirth
The pair temporarily split in 2011, citing a struggle with the long-distance nature of their relationship, but they got back together two years later and announced their engagement.
In an interview with Glamour magazine, Panettiere declared her peace with marrying at such a young age and touted motherhood.
"I've lived a very big life and I don't feel my age and I feel like I was born to be a mother," she said.
A year later, that dream became a reality when the couple gave birth to a baby daughter, Kaya.
Together through troubled times
The birth helped Klitschko, who had struggled with the loss of his father Vladimir in 2011 after he died from cancer contracted during the 1986 Chernobyl nuclear disaster. He was 64.
Panettiere revealed a battle with post-partum depression in 2015. "[It's] scary and needs to be talked about," she said.
Klitschko has remained at her side throughout, strengthening the ties between the couple.
Panettiere briefly took a break from Nashville to receive treatment but has since returned. She still fights depression, however, and readmitted herself to rehab in May 2016.
The tight bond formed through these experiences helped explain Panettiere's passionate ringside reaction when Klitschko knocked Joshua to the ground in Round 6.
But irrespective of his eventual defeat, there is no doubt Panettiere will be by his side, alongside Klitschko's boxer-turned-politician brother, Vitali.
---
If you or someone you know is suffering from depression, please contact a free support service at Mind.org.uk or call 0300 123 3393 (charges apply).