Selena Gomez has defended the controversy around her Netflix drama 13 Reasons Why and responded to those who claim it glamorises teen suicide.
The 24-year-old former Disney child star served as executive producer on the show based on book by author Jay Asher which tells the story of teen Hannah Baker (played by Katherine Langford) who commits suicide and leaves behind 13 tapes for her classmates, each containing one reason why she decided to end her life.
As well as showing Hannah's suicide, the show – which debuted in March – also features scenes of rape, alcoholism, drug abuse, body shaming and sexual assault.
Speaking at the WE Day event in Los Angeles, Gomez said: "We stayed very true to the book and that's initially what Jay Asher created, was a beautifully tragic, complicated yet suspenseful story, and I think that's what we wanted to do.
"We wanted to do it justice and, yeah, [the backlash is] going to come no matter what. It's not an easy subject to talk about, but I'm very fortunate with how it's doing," she added to the Associated Press.
Her remarks came as New Zealand enforced a new rating that prohibits people under the age of 18 from watching 13 Reasons Why alone.
New Zealand's deputy chief censor Jared Mullen said: "Parents should use their judgment about whether their teen is ready to watch this show and then watch it with them. The series raises a lot of issues but often fails to fully address them, and it's really important that trusted adults can step in at that point.
"These issues need to be talked about in a way that is informed and safe – parents, guardians and other adults need to have open conversations with teens about the issues raised by the show."
Meanwhile, a Canadian school banned all talk of the show out of concern that it could glamorise suicide, report Variety.
Paris Jackson, the 20-year-old daughter of late pop star Michael Jackson, wrote a lengthy social media post on the subject fearful that the series could act as a trigger for vulnerable viewers.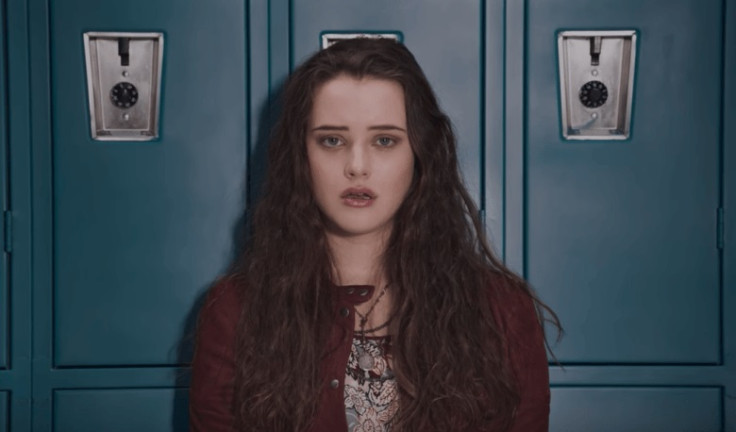 Paris – who confessed to Rolling Stone magazine that she had attempted suicide in the past "multiple times," wrote: "This show was an amazing way to get the message across to bullies that they need to stop doing what they are doing. It really did a good job of showing how impactful words and actions can be to other human beings. you can't just do or say things to people without thinking about how it will affect them…"
She continued: "…at the same time it is also an extremely triggering thing to watch. Please only watch this show with caution and keep in mind that it may put you in a dark place. if you are struggling please don't watch it. if you think you can handle it, please by all means check it out."
Reports are circulating that a second season is currently under consideration.
---
The Samaritans provides a free support service for those who need to talk to someone in the UK and Republic of Ireland. Visit Samaritans.org or call 116 123 (UK) or 116 123 (ROI), 24 hours a day, 365 days a year. Visit this website to find a support phone number in your country.
The Cybersmile Foundation offers a free helpline for people affected by cyberbullying, whether directly or indirectly. The helpline is available worldwide on +44 (0)800 783 1113.
If you or someone you know is suffering from depression, please contact a free support service at Mind.org.uk or call 0300 123 3393 (charges apply).