Hayden Panettiere on battle with postnatal depression: 'I'm all the stronger for it'
The actress, who has a daughter with boxer Wladimir Klitschko, sought professional help in October 2015.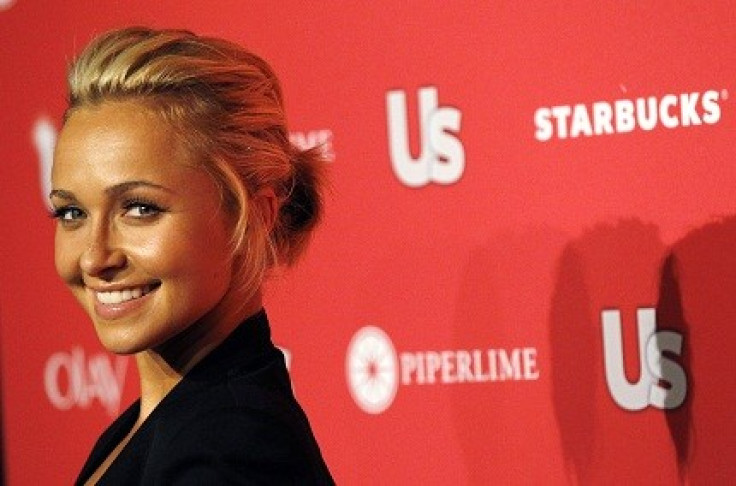 Nashville actress Hayden Panettiere has reassured women suffering with postnatal depression that the condition doesn't have to impact their experience of motherhood. Drawing on her own personal two-year mental health battle with the condition, the 27-year-old star said battling the baby blues can make your stronger.
"It takes you a while, and you feel off," she said on a recent appearance on Good Morning America. "You don't feel like yourself, [but] women are so resilient, and that's the incredible thing about them.
She added: "I think I'm all the stronger for it. I think I'm a better mum because of it, because you never take that connection for granted."
Panettiere, who welcomed daughter Kaya with boxer partner Wladimir Klitschko in December 2014, has often been candid when discussing her darkest days in a bid to remove the stigma of surrounding postnatal depression. "It's something a lot of women experience," she previously said. "When [you are told] about postpartum depression, you think it's 'I feel negative feelings towards my child; I want to injure or hurt my child.' I've never, ever had those feelings. Some women do."
In October 2015, Panettiere took time out of the spotlight to seek professional help at a treatment facility. This month she reprised her role as country-singer character Juliette Barnes for the fifth season of Nashville. In a case of life imitating art Barnes also struggled with postnatal depression in season four of the hit show.
For Panettiere, the experience was cathartic: "It absolutely helped me. I think it helped me identify what was going on. And to let women know that it's okay to ask for help and have a moment of weakness and it doesn't make you a bad person or a bad mother. That's a great message."
© Copyright IBTimes 2023. All rights reserved.