Shawn 'Jay Z' Carter and Beyoncé's marriage has been hit with fresh claims that their relationship is under strain.
According to In Touch Weekly, the rapper has been cosying up with New York reality star Casey Cohen, who is 16 years his junior.
In her biography uploaded by Bravo TV, Casey Cohen is described as "a blonde bombshell who isn't afraid to speak her mind. She earned a Bachelor of Science in Studio Art and a Master's Degree in Art Education at NYU. When she isn't working on her art or staying fit she works for the hospitality company. She is very passionate about art and education and is always finding a way to give back."
Meanwhile, Beyoncé might note Cohen's attitude to relationships: "Casey won't settle for just anyone, and requires her prospects to love life as much as she does," states the Bravo blurb.
The claims comes after reports emerged that Queen B is no longer willing to put up with Jay Z roguish behaviour. Her jealous streak is thought to have led to 'explosive arguments 'in recent months.
"It's been really rocky for them. There is trouble in paradise," a source previously told Life &Style magazine.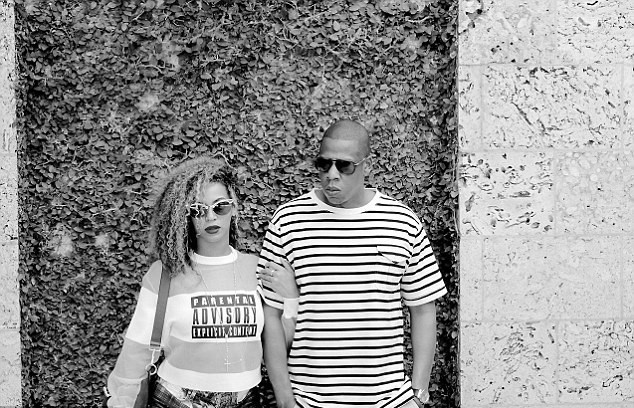 The insider added: "Beyoncé is extremely careful about her image, and everything she does is thought out and planned. She is obsessed with them appearing as the perfect family."
In May, fuel was added to the flames of the troubled relationship when footage emerged of Beyoncé's sister Solange Knowles attacking her brother-in-law after the Met Gala.
Knowles was shown kicking and punching the 99 Problems singer in a lift at the Standard Hotel and Beyoncé did not intervene.
Neither the power couple or Cohen have commented on the affair allegations.
The rap mogul has been linked to Nicole Scherzinger, Rita Ora and female rapper LIV.
IBTimes UK get to know Casey Cohen a little better...
Casey Cohen Facts
Cohen is a reality TV personality and stars in Bravo show Princesses: Long Island.
She works as a VIP hostess at 1Oak in NYC.
She is active on social media and has Facebook, Twitter and Instagram accounts.
She is a dog lover and has a number of pictures with her pooch.
The blonde beauty is 16 years Jay Z's junior at 28 years old.