The Islamic State (Isis) operating in Iraq does not have Ebola, the World Health Organization has confirmed.
Last week a number of reports emerged suggesting members of the terrorist organisation had contracted the disease.
The Daily Mail reported that three media outlets had said a number of militants had shown signs of the deadly virus in the city of Mosul.
Speaking to Mashable, a WHO spokesperson said they were investigating the reports. "We have no official notification from [the Iraqi government] that it is Ebola," Christy Feig, WHO's director of communications, told the website.
The organisation has now confirmed there are no suspected cases of Ebola in Iraq as of 5 January.
"On 31 December, 2014, Al-Sabah newspaper, Shafaq news agency and Rudaw online newspaper reported a rumour of EVD cases in Mosul, Ninewa governorate," WHO said in a statement. "The news was also relayed through other media agencies in and outside of Iraq.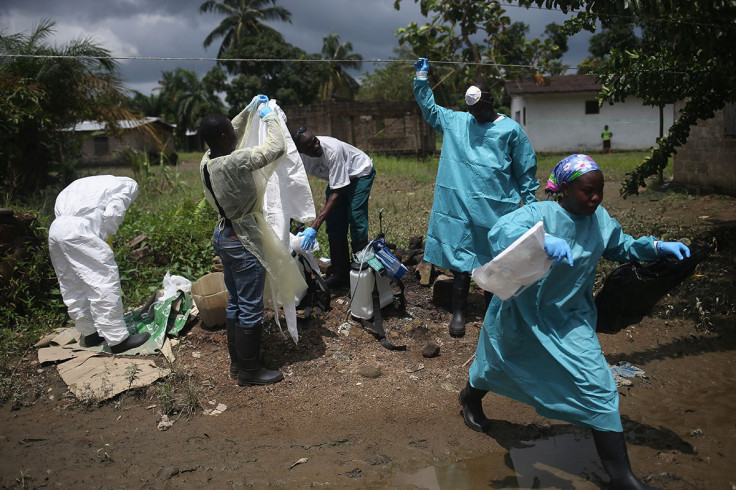 "Following this rumour, the Ministry of Health and the World Health Organization investigated the allegations through existing surveillance networks, as well as through contacts with health authorities and medical sources in Ibn Sina Hospital in Mosul.
"All sources contacted have negated the existence of any suspected cases of Ebola. The Ministry of Health and the World Health Organization further confirmed that the laboratory facilities in Mosul do not have the necessary capabilities to diagnose and confirm the Ebola Virus."
It said both the Ministry of Health and WHO has scaled up surveillance efforts to ensure early detection of any suspected Ebola cases, and that all precautionary measures are being taken to prevent the disease from entering Iraq.
"The surveillance efforts have been scaled up at all health facilities to ensure that any imported or suspected cases are promptly detected.
"A contingency and response plan is currently under development."