Who killed Tupac Shakur? New A&E series probes conspiracy theories about rapper's death
Civil rights attorney Ben Crump conducts an investigation into theories behind the unsolved murder.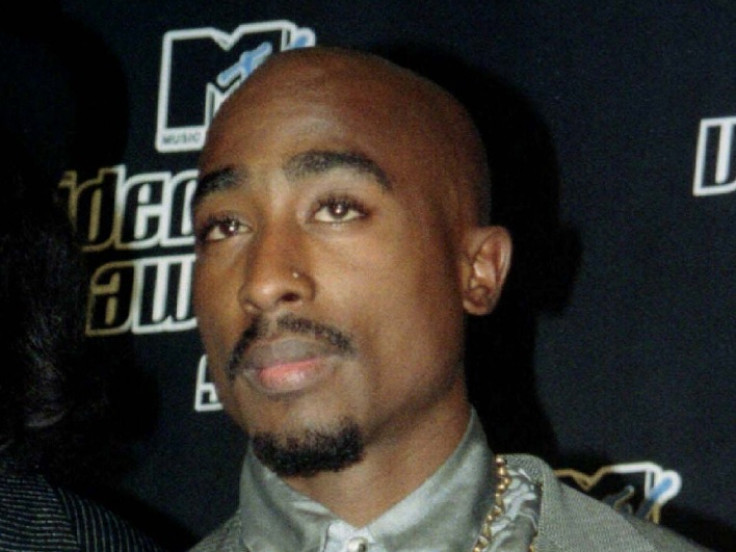 More than 20 years Tupac Shakur was fatally gunned down, his death is still clouded in mystery, with new theories emerging every few months.
A new A&E series is cashing on the thrist for answers and the first episode premiere of six-part series Who Killed Tupac Shakur? aired last night.
Those that tuned in saw civil rights attorney Ben Crump embark on his full-scale investigation into the theories behind the unsolved murder.
Crump, a gun crimes expert that has represented the families of Trayvon Martin, Michael Brown, Tamir Rice vows to leave no stone unturned in his hunt for the truth as he works closely with Tupac's brother, Mopreme Shakur.
Just one episode and the hashtag #WhoKilledTupac is trending on Twitter. Fans flocked to online to offer their two cents on the TV investigation.
One person cited the investigation of Detective Russell Poole into the murders of both Tupac and Biggie, tweeting: "Look up the Russell Poole theory. He solved Tupac's murder and they killed him."
The LAPD officer who died of a heart attack in 2015 had claimed that the unsolved shootings of the rappers were "well orchestrated and well planned out, radios being used... experienced police officers knew exactly what to do."
He pushed the theory that Death Row mogul Suge Knight staged the Tupac shooting with the help of crooked police officers to avoid paying the rapper millions of dollars in royalties. Many have reacted to news of Poole's death with suspicion.
Another commentator said: "Government/Illuminati. His plans was bigger than being a rap artist. He wasn't playing by their rules anymore, he was planning on breaking up the whole corrupt system as we know it and he was getting enough influence before his death to start doing that."
Shakur, whose hits included Hail Mary and Brenda's Got A Baby, was just 25 when he was fatally shot in Las Vegas, Nevada, on 7 September 1996 and died days later. He was travelling in a car with Death Row Records founder Suge Knight after attending a Mike Tyson fight at the MGM Grand when he was fatally wounded in a drive-by attack.
Decades after his death, speculation about the rapper is still rife and many different versions of the events that transpired that night have been floating around for yeras.
In 2015, The Mirror reported that terminally ill former policeman David Myers said, on his deathbed, that he helped the hip-hop star fake his death, being paid a staggering $1.5m (£959,000) for his troubles.
Back in April this year hip-hop icon Knight reportedly named who he thought was behind the murder of the All Eyez On Me hitmaker.
The label boss - who is currently in jail and facing murder charges in a separate case - claimed his ex-wife Sharitha and Reggie Wright Jr (former Death Row Records security chief) were responsible for Tupac's murder and that they also tried to kill him.
"Knight has known for many years that Reggie Wright Jr. and his ex-wife Sharitha were behind the murder of Tupac and attempted murder of Knight," Knight has said in the affidavit, according to Daily Mail.