Legendary rapper Tupac Shakur was shot 20 years ago today (7 September 1996) and died seven days later. Or did he?
Over the past two decades, conspiracy theorists all over the world have spent hours investigating possibilities which they believe confirm Tupac is still alive.
Everything from the Dear Mama rapper living in Cuba to being placed in witness protection have been offered as proof that one of hip hop's most iconic figures faked his own death.
Tupac and his Death Row Records boss Suge Knight were leaving a Mike Tyson fight at the MGM Grand in Las Vegas, Nevada when another car pulled up alongside their vehicle and opened fire. Tupac, sitting in the passenger seat, was hit multiple times in the chest, arm and thigh. The All Eyez On Me rapper was taken to hospital and later placed in an induced coma under intensive care. He was pronounced dead on 13 September, seven days after the drive-by shooting.
Police have never been able to find Tupac's killer and many of his fans claim to know the reasons why. In case some have slipped under your radar, IBTimes UK rounds-up some of the biggest conspiracy theories suggesting Tupac is still with us.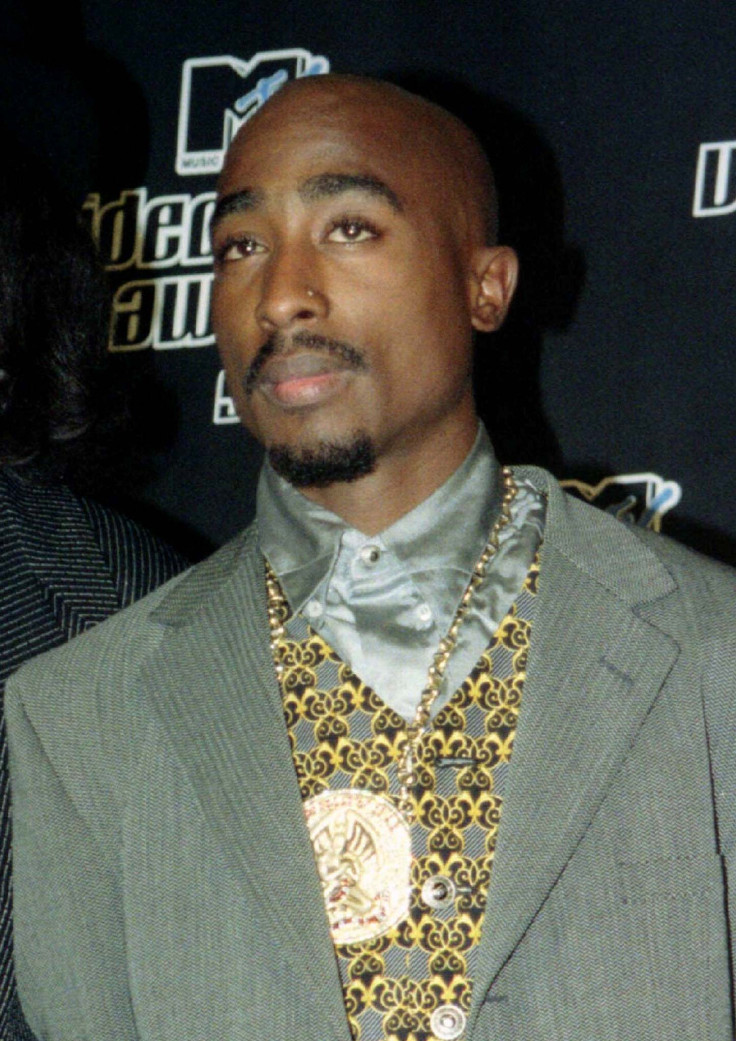 Tupac's last photo
The final picture of Tupac alive shows the rapper in the car alongside Knight just moments before the fatal shooting took place. Eagle-eyed investigators note the date on the printed photo reads 8 September, the day after the drive-by, suggesting Tupac was still alive at the time he was reported to be in hospital.
Makaveli connection
Tupac's first posthumous album, The Don Killuminati: The 7 Day Theory, is nicknamed Makaveli after the Italian historian Niccolo Machiavelli. Machiavelli is said to have believed that faking your own death could be used to trick your enemies.
Tupac's death is widely rumoured to be the result of his long-running feud with the east coast rap scene. In honour of the writer after reading his books in prison, Tupac changed his stage name to Makaveli in 1996. It is said that the letters of Makaveli can be rearranged to spell "Am Alive. K."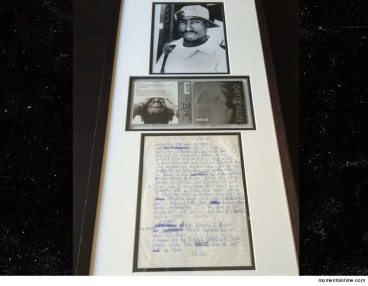 Living in Cuba
Rumours have long-floated that Tupac is alive and well in Cuba. The rapper's aunt and political activist Assata Shakur reportedly fled to the country in the 1980s and many believe he joined her. Reported sightings of the musician by locals have only added fuel to their claims.
What happened to Tupac's body?
The rapper was cremated one day after he died and it is claimed that nobody saw his body in the interim. Spurring the theorists on, Suge Knight told LA's 93.5 KDay in 2012: "The person who supposedly cremated Tupac... this guy got about $3m (£2m) personally from me [in] cash and next thing I know, I never heard from the guy or seen him again. He retired and left. Maybe the question is, Pac's not really dead. Pac's somewhere else." Interestingly, Tupac's rap group the Outlawz once famously revealed they smoked the rapper's ashes.
Tupac's lyrics
Did Tupac hint at faking his death through his music? Lyrics on his 1996 track Ain't Hard 2 Find include: "I heard a rumour that I died, murdered in cold blood traumatised. Pictures of me in my final states, you know Mama cried. But that was fiction, some coward got the story twisted."
He also raps on Blasphemy: "I'm contemplating plots wondering which door to go. Brothers getting shot, coming back resurrected." Proof is in the pudding?
He's alive in New Zealand
In 2011, American news network PBS reported that Tupac was living in a "small resort" in New Zealand. Even more bizarre, they claimed his rival rapper Notorious B.I.G., who was shot and killed in 1997, was living with him.
Witness protection program
According to this theory, Tupac's shooting was faked by the FBI who are using the rapper as an informant to take down Death Row Records and Suge Knight.
Is this man Tupac?
Despite the fact Tupac would now have aged as a 44-year-old man, many are convinced that this young chap wearing a bandana is the rapper himself.
Whether or not you believe Tupac is alive, the CIA wants you to know they do not have the answer. The agency tweeted in 2014: "No, we don't know where Tupac is. #twitterversary."