Arsene Wenger reached the nadir of his 21 years at Arsenal at Selhurst Park as his side were embarrassed by relegation-threatened Crystal Palace, producing their worst performance for many years under the French coach. Questions over the 67-year-old's future, which still sees him on course to sign a new two-year contract, were vocalised by the travelling support in south London while even the players were subjected to taunts during and after the 3-0 defeat.
Captain on the night Theo Walcott – in a performance in complete contrast to his side's display – bravely fronted up after the defeat which leaves the Gunners sixth in the Premier League and seven points off the top four, with a striking assessment of his side's mind-set. The England forward admitted the team could "sense" from kick-off that Sam Allardyce's side wanted it more. Never mind knowing your opponents are primed for a game after the opening quarter or half, the game had barely begun and the north Londoners knew they were beaten.
Among the key characteristics of the Arsenal display was how quickly Wenger's side gave the impression that their race was run – an obvious sign that their faith in the club's most successful manager has if not completely evaporated, is certainly on the wane. That this showing, which follows the pitiful loss at West Bromwich Albion last month, comes amid intense speculation that Wenger is set to stay is of no surprise.
Leicester City's squad underlined the influence player power can have on a club's board and though Wenger has largely been left to determine his own future, could his players have the final word? With Arsenal's team having traded in their integrity – on the same day that one United Airlines passenger was removed kicking and screaming off an overbooked flight – which members of the squad should go slightly more quietly this summer? IBTimes UK separates the brave from the gutless and values each potential exit with the help of Transfermarkt.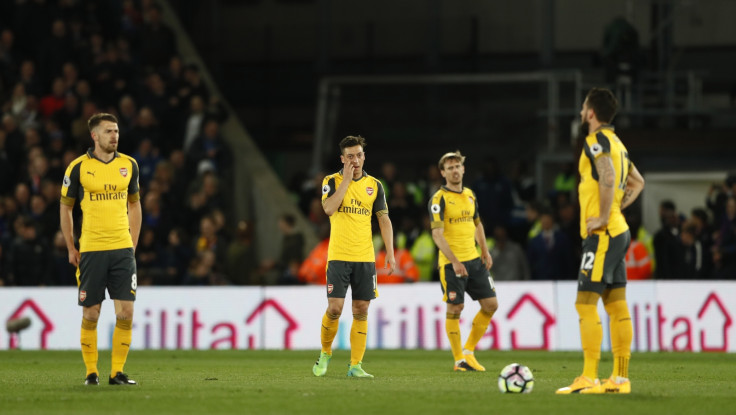 Mathieu Debuchy
Having lasted just 16 minutes in his only appearance of the campaign, the Frenchman's career at the Emirates is all-but-over. The only positive is his reputation in his homeland should ensure the club can recoup a fee for his services, with one year remaining on his current contract.
Estimated value: £4m
Carl Jenkinson
The England international has made one Premier League appearance for Arsenal since May 2014. Loan spells at West Ham United have not convinced onlookers he can conquer his long-running injury problems. Having not been involved in a matchday squad in any competition in 2017 he has become the definition of surplus to requirements.
Estimated value: £5m
Gabriel
In shirking anything which included a brush with Palace's Christian Benteke, Gabriel led the spineless Arsenal display with aplomb. The effort required to think of anything tangible he has added since they applied for special dispensation to sign him from Villarreal in January 2015 is migraine-inducing.
Estimated value: £10m
Francis Coquelin
Once billed as the belated replacement for Patrick Vieira, Coquelin is now a laughable excuse for a Premier League footballer. Without the physicality to make the position his own, let alone any meaningful attribute you can understand why even Charlton Athletic took their time implementing him in their first team
Estimated value: £12m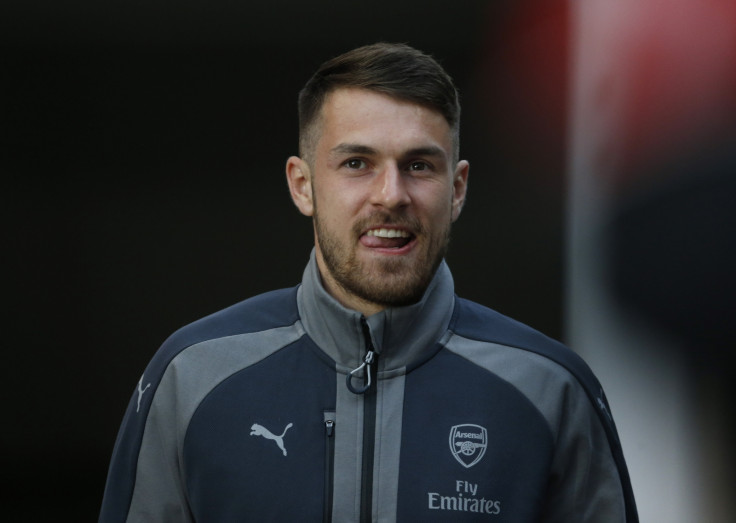 Aaron Ramsey
Eleven separate injuries in nine years is the ultimate stat which sums up Ramsey's time with Arsenal. Never genuinely first choice under Wenger other than the brief occasion he went into double figures for Premier League goals in the 2013-14 season. Fortunately for the club, being named in the Uefa Euro 2016 team of the tournament should assist in attracting a big fee.
Estimated value: £29m
Alex Oxlade-Chamberlain
Probably the player Wenger has failed the most during his two decades at the helm. Oxlade-Chamberlain arrived in north London as one of the most exciting English players in the country. Wenger will likely leave with the ex-Southampton youngster having taken giant strides backwards in his development as he continues to flounder in a central role.
Estimated value: £17m
Mesut Ozil
The German international might be stalling on agreeing a new deal, but his performances this season has left Arsenal fans questioning whether he is worth the £290,000-a-week he is reportedly demanding. One goal in 2017 tells its own story. His status as a World Cup winner should ensure that even with 12 months left on his contract a deal can be done.
Estimated value: £42m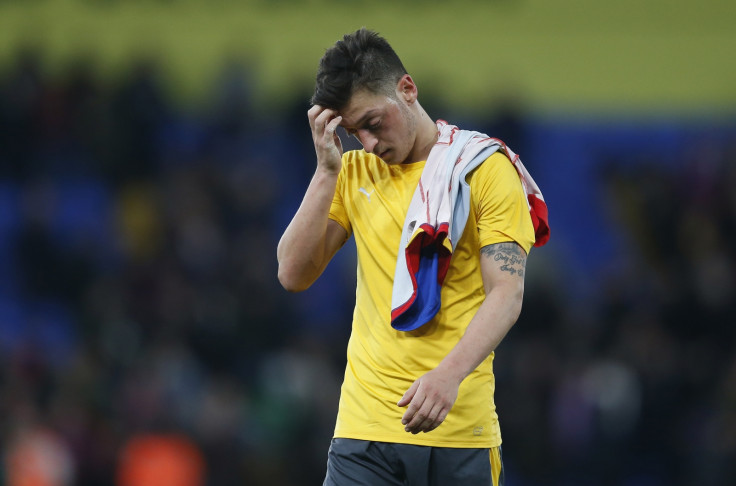 Theo Walcott
When your team sheet reads: Theo Walcott Arsenal captain, you know there are problems. Walcott is another whose potential is but a distant memory and though he may have reached a century of goals for the club there have been few occasions when they have been toasting his contribution.
Estimated value: £18m
Olivier Giroud
While Giroud remains at Arsenal their ambitions and dreams will continue to sit below their rivals. The France striker is stylish and does make a tangible difference, but he is the definition of the tier of player which the club have associated themselves with for nearly a decade. The Gunners must rid themselves of such sub-standard influence.
Estimated value: £21m