Technology editor David Gilbert looks at five options available to the struggling smartphone maker BlackBerry.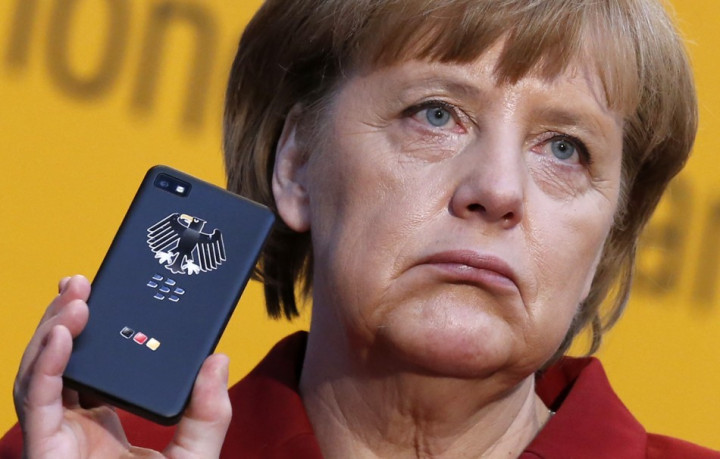 Earlier today, BlackBerry announced it was suspending trading of its shares on the stock market as it is looking into a number of possibilities for the future of the company.
This is not exactly earth shattering news to anyone who has been following the travails of the Canadian company for the last five years - over that time the company has lost $80bn from its market value.
Indeed over a year ago the company retained JP Morgan and RBC Capital Markets to help it explore strategic alternatives such as finding a partner or licensing the BlackBerry 10 operating system.
Therefore the decision to set up a special committee to do something very similar means today's news was not that surprising - except that it was the first time that BlackBerry has explicitly talked about selling the company.
But who would want to buy a company whose share of the smartphone market has fallen to just under 3% and who has bet everything on a new platform which has failed to ignite the interest of consumers in the way the company had expected?
Let's see:
1. Microsoft
Long touted as a potential BlackBerry buyer, the strong security credentials of BlackBerry's operating system would be something which would appeal to Microsoft and its corporate customers.
BB10 and BlackBerry Enterprise Server, used for secure emails, are easily the most secure mobile operating system around, and while Windows Phone is not the worst out there, it could do with some help to convince corporate users that it is a viable alternative.
Of course as well as gaining the vital patents around security, if Microsoft did purchase BlackBerry it would likely retire the brand and in one go wipe a significant competitor out of the market.
2. US Government
A bit of a left field option this one, but as BlackBerry smartphones have been approved by the US government for many years now for secure communications, buying the technology behind the brand could be a smart move.
So vital to the integrity of the US government is BlackBerry that in the middle of the last decade the US Justice Department weighed in on a legal battle between BlackBerry (then RIM) and NTP over patents, saying a potential BlackBerry shutdown would damage the public interest due to the government's reliance on the system.
The fact that BlackBerry is a Canadian company could however put the US government off any potential purchase completely, and maintaining the development of software and hardware just for use within the US government could be expensive.
3. Apple
Always a possibility, Apple would once again be looking to kill the brand and use the company's valuable trove of patents to improve the security credentials of its own offering.
Again, like Microsoft, the interest here would be the patents and not the company's customer base or the brand, which has been severely damaged over recent years. It's unlikley that Apple would be that interested in purchasing BlackBerry, but with over $110bn burning a hole in Apple's pockets, resources are certainly not a problem.
4. Private Equity
This is probably the most likely option. With a market capitalisation of just $5.4bn (as of today) it wouldn't be that expensive for a private individual or individuals to come in and buy BlackBerry. Taking it private would mean it was away from the pressure of shareholders and could take more time to turn itself around.
Of course it could also be stripped bare, with its constituent parts (hardware, software, patents, infrastructure) sold off for scrap to the highest bidders - a scenario which would once again see the BlackBerry brand die forever.
5. ZTE, Huawei, Lenovo
This final option is the one which would be the most likely to see the BlackBerry brand continue to live on.
ZTE, Lenovo and Huawei are all making great strides in their home territory of China and in other developing countries. Where they are yet to establish themselves is in North America and to a lesser extent Western Europe.
For any one of these companies buying the BlackBerry brand would give them instant brand recognition in markets it would otherwise take years to build up that level of recognition - and it would potentially allow them to charge a premium too.
The biggest stumbling block for this sale to go through would be the Canadian government who has to approve the sale, because BlackBerrys are approved for defence use.