While the January transfer window may now be closed, Antoine Griezmann's future is still the subject of intense speculation. According to the Daily Mail, the 24-year-old France international could be set to join Chelsea in July in a £47m ($67.7m) move.
Griezmann's alleged move to Stamford Bridge has been the talk of the town in recent months but it should not be taken for granted. Real Madrid's president Florentino Perez has confirmed his interest in the player, and with Zinedine Zidane now at the helm of the club, the attraction for Les Bleus players is greater than ever, according to AS. There are some reasons to, at the very least, question his possible move to West London.
Even though Fifa have temporarily suspended the transfer bans handed down to Real Madrid and their cross-city rivals Atletico, both clubs will be careful to assume that next summer will be their last chance to improve their squads until 2018. This is a critical moment for Atletico, who need to make the right move in the market if Griezmann leaves. A mistake in this situation could be a turning point after almost a decade of triumphs and titles in both Spain and Europe.
During recent seasons, Atletico Madrid have been able to find adequate replacements for their departing stars, such as Diego Forlan, Sergio Aguero, Diego Costa and Radamel Falcao. Despite a huge tax debt, the large fees received for these players, coupled with a smart transfer policy, has allowed Atlético to survive among the giants of Spanish football.
However, when it comes to an alleged Griezmann move, Los Colchoneros may not find the operation as easy as those mentioned above. When Atletico signed Griezmann, they did not have enough cash to pay Real Sociedad. The Basques accepted a payment in three instalments, but they included a clause that entitles them to 20% of the transfer fee should Atletico sell their number 7. That means should he be sold for for £47m, Real Sociedad would receive £9.4m of the fee.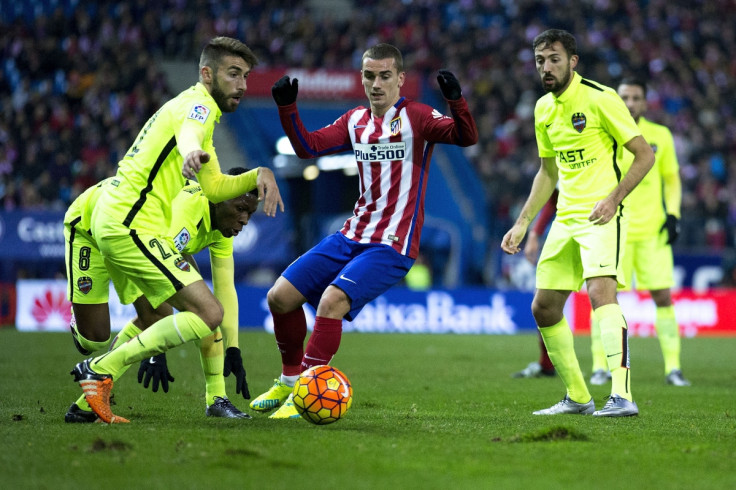 Atletico president Antonio Cerezo recently remarked: "Griezmann has a long-term contract; he is a world football star and he still has plenty of time with us."Atletico have unsuccessfully tried to increase Griezmann's buyout clause to £74m, proving that they do not want to sell. Griezmann's contract runs until 2020.
But Chelsea are just one of the many clubs hoping to sign Griezmann. Zidane's Real Madrid will soon be forced to make huge efforts in the transfer market to close the gap on Barcelona. Los Blancos need a revolution in their squad if they want to fight for titles again. For instance, Pepe and Cristiano Ronaldo, two key players in recent seasons, will be 34 and 32 respectively by the time the club's Fifa ban finishes. Long-term replacements are needed.
With this in mind, Eden Hazard remains constantly linked with Real Madrid, with the Daily Mail suggesting Paris Saint-Germain are also hopeful of curtailing his spell at Stamford Bridge. It has been suggested Griezmann would be Hazard's replacement at Chelsea if the Belgium international is to leave.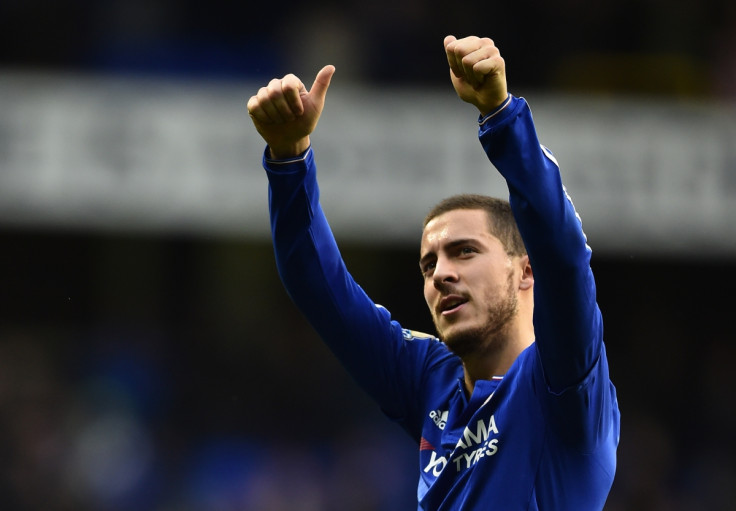 However, Griezmann arguably represents a much safer bet for Real Madrid, and a cheaper one to boot. He speaks Spanish fluently. He knows La Liga well, having played in the Spanish top flight since 2010. And he is happy in Madrid, where he is about to become a dad for the first time. Why would Real Madrid consider Hazard a better option, when Griezmann has also shown at Real Sociedad he is capable of playing behind an attacking trio? Are Los Blancos sure that the Belgian will get used to the Spanish lifestyle and language?
Both Hazard and Griezmann are top European players. Both are lightening quick, both possess wonderful accuracy, both have superb dribbling skills. But when it comes to defending, Griezmann has no rival among forwards. Real Madrid have suffered from a lack of discipline in this field recently and they need the kind of player who not only scores and assists, but who is also willing to run for the entire 90 minutes and defend from the front. That is one of Griezmann's greatest traits, and that is his most praised virtue by his current manager Diego Simeone.
How will this story end? It is difficult to predict, but Real Madrid might be wrong if they overlook Griezmann's rise and growing CV over the last few years. He is the kind of player that gives balance to a side full of "stars".