Why London Tube Strikes Mastermind Bob Crow Beats Bankers in the Greed Stakes
Who earns six figures a year, takes away much needed social housing for the poor, and goes on multi-thousand pound holidays? Some 'Fat Cat' banker that the public hates so much?
No, it's Bob Crow - the National Union of Rail, Maritime and Transport Workers (RMT) boss.
As London tube strikes become as certain as death, taxes, and The Mummy re-runs on ITV, Crow has just got back from a £10,000 holiday with his long-term girlfriend Nicola Hoarau, an RMT office manager, without a care in the world.
While he is, of course, entitled to a holiday, you'd think that he would have some semblance of sensitivity towards the union members who pay his salary and face losing their jobs, as well as the millions of commuters he is setting for travel hell.
"I love a beach holiday myself; like Bob, I have some groovy swimwear that doesn't always meet with acclaim; and I consider it the right of every freeborn Englishman to drink a bottle of wine and turn the colour of a lobster in the sun. Bob Crow is entitled to his holiday," said Boris Johnson, Mayor of London.
"What he should certainly not be able to do, in my view, is prepare to disrupt the lives of millions of people who are not on holiday but who want to work; indeed, who need to get to work tomorrow to earn the bread for themselves and their families - the bread that will allow them to pay for a holiday of a kind that Bob has been enjoying."
RMT and Transport Salaried Staffs Association union members are preparing for two 48-hour strikes on 4 February and 11 February over the recent announcement that Transport for London will axe ticket offices.
What Cost of Living Crisis?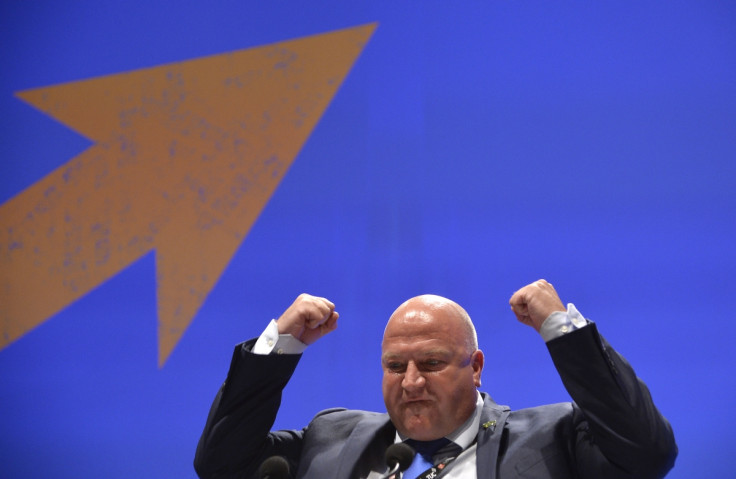 We all spit blood when we hear about bankers earning more in a month than some of us would earn in a year or two and in some cases, rightly so, when some banks still remain part of the public purse.
However, when the public or politicians call for pay structures to change on moral obligations, why don't we talk about union bosses more? After all, they are being funded by members who need a negotiator for better pay, job protection and working conditions.
Surely with all the cries over capping banker bonuses, there has to be a limit on how much union bosses like Crow can earn.
Crow has personally seen a 26% surge in salary and perks from the onset of the credit crisis in 2009 to present day.
He currently earns £145,548, up from £107,691 four years ago.
This shows a complete disconnect from the painful pay freezes and jobs losses affecting thousands of workers he supposedly battles for.
To make matters worse, while we are regularly greeted with soaring house prices in the capital as well as a shortage on council housing for the financially vulnerable, how is it possible that someone on a six-figure salary gets to have a taxpayer-funded family property for free?
To rub salt in the wound for thousands of Britons who are concerned that they may lose their council properties after the implementation of the "bedroom tax", Crow has already said that he has "no moral duty" to move out of council house.
However, in a way, who can blame him for his flagrant hypocrisy if there is no cap on how much he is paid and if he is given social housing on a plate?
© Copyright IBTimes 2023. All rights reserved.