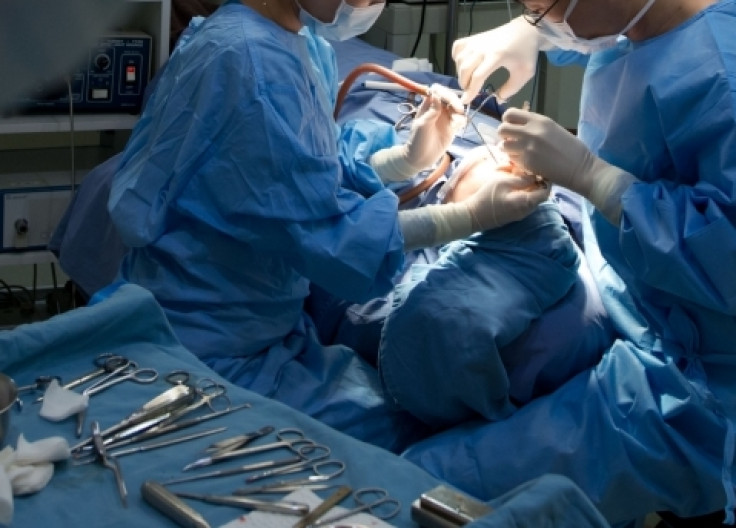 A woman from Arizona who was first diagnosed with flu has since been hospitalised after being infected with an aggressive flesh-eating bacteria. Christin Lipinski has already undergone surgery to remove dead skin and muscle tissue and is expected to spend the upcoming months in the hospital for additional procedures.
The mother of three was treated for influenza on 11 January but later complained of increasing pain. She was then transferred to a Level 1 Trauma Hospital where they discovered that she was suffering from necrotising fasciitis, a type of flesh-eating bacteria.
As of 22 January, Lipinski underwent seven surgical procedures to tackle the infections. Over 30% of her soft tissue had to be surgically removed.
"We thought that we had turned the corner on the infection, however, the surgeon who specializes in this disease located some further diseased tissue and had to expand the wound further down her left arm," Meredith A. Noce wrote on the GoFundMe page set up in Lipinski's name.
She is currently in a critical condition but is expected to undergo future reconstructive surgeries and skin grafts. Doctors have indicated that she will have to spend multiple months in the hospital and it is not known if she will be able to resume work as a special education teacher.
"It felt like a horrible dream that I couldn't wake up from," Nate Lipinski, the woman's husband said according to CBS 6 News. "To me, it has felt like a life-changing event and we haven't even gone through the hard part yet."
What is necrotising fasciitis?
Necrotising fasciitis is a rare but serious bacterial infection that affects the tissue beneath the skin, and surrounding muscles and organs (fascia), the NHS explains. It can start from a relatively minor injury, such as a small cut or rash, but gets worse very quickly and can be life-threatening if it's not recognised and treated early on.
The symptoms develop over hours or days and are very similar to those of flu or gastroenteritis. They include fever, chills, fatigue, vomiting, ulcers, diarrhoea, vomiting, blisters and black spots, accompanied by intense pain.
Necrotising fasciitis needs immediate treatment as it is estimated that between one or two in every five cases are fatal.
Dr Frank LoVecchio, an emergency room physician with Banner Health told KNXV that while the symptoms are similar to those of flu, the chances of getting necrotising fasciitis are extremely rare.
"The flu doesn't cause necrotising fasciitis," LoVecchio said. "...You're many, many thousands of times more likely to get the flu this year than necrotizing fasciitis once in your lifetime."