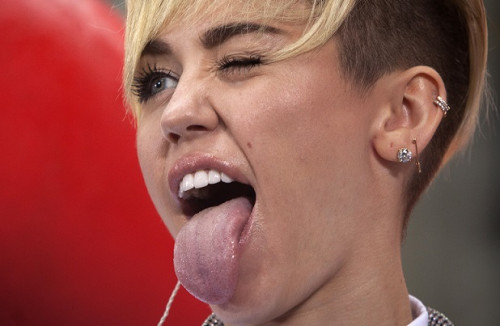 We are only three days into 2014 and already it's shaping up to be another annoying year for 'front page' news.
2013 saw the birth of moronic linguistic coinages such as the 'belfie', 'selfie,' and 'twerking', as well as the Frankenstein monster-esque creation of Miley Cyrus.
In the UK, we were also nearly obliterated by the predictable and yawnsome political fights between parties as the desperate clawing from the left, middle, and right stepped up their campaigns in time for the 2015 general election.
But from politics to entertainment how, three days in, can 2014 be already showing signs of being as tiring as the year before?
Bulgarian and Romanian Immigration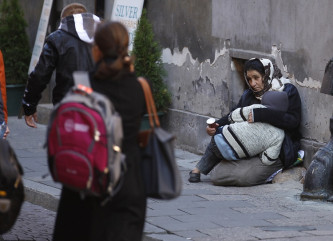 On the first day of the year, Britain was blighted by myriad reports over the supposed immigration invasion of Bulgarians and Romanians after European Union visa restrictions were lifted.
On the right, we have papers still churning out 'reports' that Bulgarians and Romanians have already started to flood UK and by the summer we will have to virtually build another island, just to accommodate the overflow of bodies.
On the opposite side, the leftwing press have peddled out so many articles on how no more than probably 20 Bulgarians or Romanians have entered the UK already that anyone would be surprised that they didn't think the combined population of both countries could be housed on a small roundabout.
But with another 362 days to go, it looks like this will dominate headlines for months to come.
Weather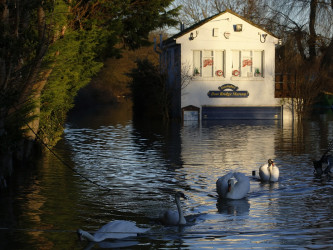 Us Brits love to moan about the weather but its unsurprising considering our transport and energy services, or anything else for that matter, comes to a standstill every time there is a stiff gust of wind, drizzle or heat.
While we can't control the weather, surely years of unpreparedness would mean that Britain is now better equipped to deal with severe storms, right? No.
The opening of 2013 has demonstrated that this is another year where many homes will, and have been, hit by mass flooding, lack of power and building damages. It has been the same story each year for the last couple of decades.
Undoubtedly, we will hear from the government and councils about how they will help local communities rebuild their demolished homes and regulators will say they will fine energy companies for being downright shoddy in restoring power.
However, I can pretty much guarantee that same problems will reoccur with the next storm, especially after the UK Environmental Agency has decided to axe 1,500 jobs this year. Joy.
Michael Gove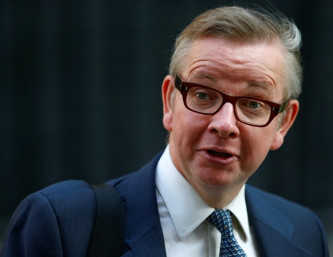 Christ, he's done it again.
After a year of pretty much antagonising most of the British population at some point last year, the National Union of Teachers published an open New Year message to Michael Gove in regards to refusing to meet with unions despite being the education secretary.
If that wasn't enough already for our infant 2014, Gove launched a diatribe over how the 'left' have created disconnected history lessons and have therefore undone the legacy of British heroes in the First World War.
Just to make it even more farcical, he decided to blame Blackadder, amongst other TV shows and books, for our history education in Britain.
The War on Fat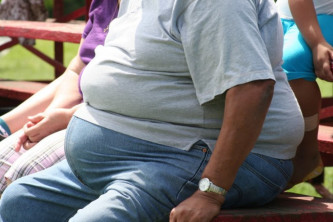 I suppose this issue will never go away and January news is particularly saturated with the concerns over obesity.
Our 2014 has already been met with a big fat hello from the Overseas Development Institute research which shows that the number of overweight and obese adults in the developing world has almost quadrupled to around one billion since 1980.
Adding fuel to the fire over body and health issues, it'll no doubt stoke every quack's theory to sell books at a premium price over how cutting out sugar, meat, or [insert random food item or a limb here], will miraculously make you lose the pounds, even though scientifically calories in versus calories out is the deciding factor on weight loss unless you have a proven medical problem.
Meanwhile, the latest obesity statistics will no doubt add justification for many places that consider it a sport to call out women in particular about how 'curvy' they have gotten or how much of a success they are because they managed to regain the figure of a pre-pubescent boy only 2 weeks after giving birth.
Miley Cyrus and Kim Kardashian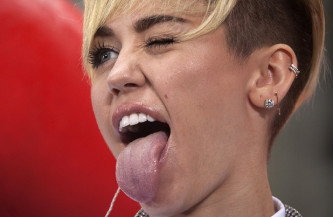 Like a reoccurring flu virus, Miley Cyrus and Kim Kardashian related coverage will be scatter shot across the net, where only living in an isolated cabin in the woods, with no internet or media access, will protect you from the 'news'.
While many hoped the end of 2013 would mark the beginning of the end of never-ending picture galleries of her in the buff and sticking out her over-exposed tongue, presumably because like a dog that's where her sweat glands lie, she rang in the New Year for one of the biggest televised events in the world – just to remind us that she will still be around for a while longer at least.
Meanwhile, Kim Kardashian is already bumping off trivial news, such as the riots in the Middle East and Africa and the living crisis for billions of people around the world, off the front page because she's getting married to someone who talks fast to music for a living.