A peer reviewed scientific paper slammed the makers of Tamiflu, which was intended to halt the spread of the swine flu pandemic in 2009, after claiming that Roche gave a "false impression" of Tamiflu's effectiveness, which was based on "sloppy science".
To make matters worse, the not-for-profit organisation Cochrane Collaboration review in the British Medical Journal, said the British government wasted half a billion pounds in stockpiling Tamiflu, which was given to thousands of Britons during the swine influenza outbreak.
While most of the public are voicing their shock at such staunch criticism over the science used to justify the government spending £500m (€605m, $839m) on Tamiflu stockpiles, many scientists and campaigners are saying 'I told you so'.
Big Business Equals Bad Pharma?
The global pharmaceuticals market is worth £179bn a year and this figure expected to rise to £239bn within three years, say the World Health Organisation (Who).
The 10 largest drugs companies control over one-third of this market, several with sales of more than £6bn a year and profit margins of about 30%. Out of these groups, six are based in the United States and four in Europe.
While massive pharmaceutical companies – also known as pharmas – rake in billions of dollars each year in sales, they spend one-third of all sales revenue on marketing their products.
This equates to roughly twice what they spend on research and development.
Who has already highlighted how a pressure to maintain sales, results in "an inherent conflict of interest between the legitimate business goals of manufacturers and the social, medical and economic needs of providers and the public to select and use drugs in the most rational way".
Most importantly, it highlighted how "this is particularly true where drugs companies are the main source of information as to which products are most effective."
"Even in the United Kingdom, where the medical profession receives more independent, publicly-funded information than in many other countries, promotional spending by pharmaceuticals companies is 50 times greater than spending on public information on health," it added.
'Sloppy Science'
The UK Department of Health bought around 40 million doses of Tamiflu at a cost of £424m after Roche claimed that the drug would reduce hospital admissions and complications such as pneumonia, bronchitis or sinusitis.
It was prescribed to nearly quarter of a million Britons however the Cochrane Collaboration say Roche's claims were sloppy and in fact made swine flu symptoms worse – not better.
"This drug was given to 1,000 people a week over a phone line, but it was no better for symptom relief than over-the-counter medication — and you're talking about potentially serious complications. I wouldn't prescribe it to my patients," said Dr Carl Henegen, professor of evidence-based medicine at Oxford.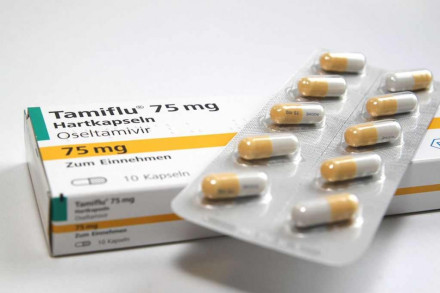 Dr Tom Jefferson, an epidemiologist with The Cochrane Collaboration, added: "The stuff is toxic. It increased the risk of psychiatric events, headaches and renal events in one in 150 people. People reported nausea, vomiting and constriction of the airways. In Japan eight children jumped out of windows and committed suicide."
Roche's UK medical director Dr Daniel Thurley responded: "We disagree with the overall conclusions of this report. Roche stands behind the wealth of data for Tamiflu and the decisions of public health agencies worldwide, including the US and European Centres for Disease Control and Prevention and the World Health Organisation."
"The report's methodology is often unclear and inappropriate, and their conclusions could potentially have serious public health implications. Neuraminidase inhibitors are a vital treatment option for patients with influenza."
Closed Clinical Trials
Doctors and legal experts have warned the markets for years over the dangers of closed clinical trials.
The Cochrane Collaboration even mentioned in their report that it had struggled to obtain the original trial data from Roche as the pharma giant was claiming it was confidential.
Ben Goldacre, a doctor and the author of Bad Pharma and a tireless campaigner of creating more transparency in trials, is not surprised.
"The bigger scandal is that Roche broke no law by withholding vital information on how well its drug works," said Goldacre in his analysis of the Tamiflu saga.
"In fact, the methods and results of clinical trials on the drugs we use today are still routinely and legally being withheld from doctors, researchers and patients. It is simple bad luck for Roche that Tamiflu became, arbitrarily, the poster child for the missing-data story.
"And it is a great poster child. The battle over Tamiflu perfectly illustrates the need for full transparency around clinical trials, the importance of access to obscure documentation, and the failure of the regulatory system. Crucially, it is also an illustration of how science, at its best, is built on transparency and openness to criticism, because the saga of the Cochrane Tamiflu review began with a simple online comment."
Who says, to tackle this problem, the World Health Assembly adopted in 1988, the Who Ethical Criteria for Medicinal Drug Promotion, dedicated to the rational use of drugs.
"However, many observers complain that these guidelines have been largely disregarded - as has the voluntary Code of Pharmaceutical Practices developed by the industry's own International Federation of Pharmaceutical Manufacturers' Associations (PharMA)," it said in a statement.
Bribery Scandals
Closed clinical trials means we have to take the company's word for whether a drug is safe and whether it works.
As Who said, again, "this is particularly true where drugs companies are the main source of information."
However, another aspect to the murkiness surrounding big pharma is how financial scandals could have a profound impact on whether we are taking drugs that are not safe or cause major problems.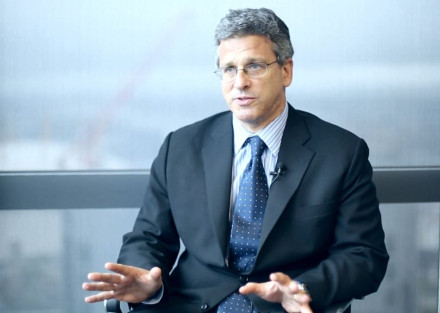 Over in China, authorities are cracking down on its pharmaceutical sector after officials revealed that four China-based senior executives at British drugmaker GlaxoSmithKline had channelled millions of pounds in bribes through travel agencies and consultancies.
While many have concentrated on the financial crime aspect of the scandal, legal titans have said there is something a lot more sinister to could emerge from the saga.
Reuben Guttman is one of the world's most prominent whistleblower attorneys and a director at Grant & Eisenhofer. He has served as counsel in some of the largest recoveries under the False Claims Act and has recovered billions of dollars for the government from fraudulent mortgage assignments and a number of pharmaceutical firms.
In 2012, he represented one of the four main whistleblowers in a case against GSK that returned over $3bn to the government.
He told IBTimes UK that while China's pharmaceutical industry was rife with bribery and fraud, the repercussions would echo back to the US.
He said in this interview that if doctors are accepting bribes, then what does that mean for true testing of drugs that are taken all over the world.