WikiLeaks has published the first batch of more than two million emails from Syrian politicians and business interests, dating from August 2006 to March 2012.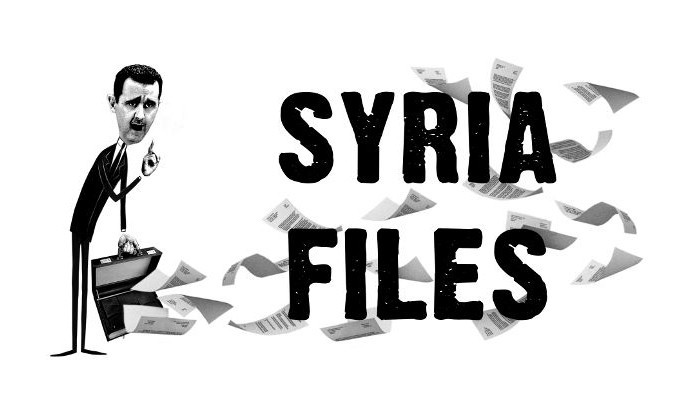 The Syria Files - as the whistle-blowing website has dubbed them - comprises 2,434,899 emails from 680 sources, including Syrian political figures, ministries and associated companies.
This data is known to include emails from the Ministries of Presidential Affairs, Foreign Affairs, Finance, Information, Transport and Culture and the range of information extends from the "intimate correspondence" of the most senior Baath party figures to records of financial transfers sent from Syrian ministries to other nations.
Around 42,000 of the emails were also infected with viruses or Trojan programs.
"The material is embarrassing to Syria, but it is also embarrassing to Syria's opponents," WikiLeaks founder Julian Assange said in a prepared statement. "It helps us not merely to criticise one group or another, but to understand their interests, actions and thoughts. It is only through understanding this conflict that we can hope to resolve it."
Assange said The Syria Files shine a light on the inner workings of the Syrian government and economy, but they also reveal how the West and Western companies say one thing and do another.
Emails from a number of different languages have been recovered, including around 400,000 emails in Arabic and 68,000 in Russian. WikiLeaks has built a general-purpose, multi-language political data-mining system to handle such a massive data set.
Assange is currently seeking political asylum at the Ecuadoran embassy in London and officials from the Latin American country are looking into allegations of sexual misconduct as part of his application.
However, an Ecuadorian official has called the charges against Assange "hilarious".
"Personally, this is hilarious," Ecuadoran chief diplomat Ricardo Patino said, revealing that Assange "is charged because his condom broke".
Syria is currently undergoing a violent internal conflict that WikiLeaks says has killed between 6,000 and 15,000 people in the last 18 months.