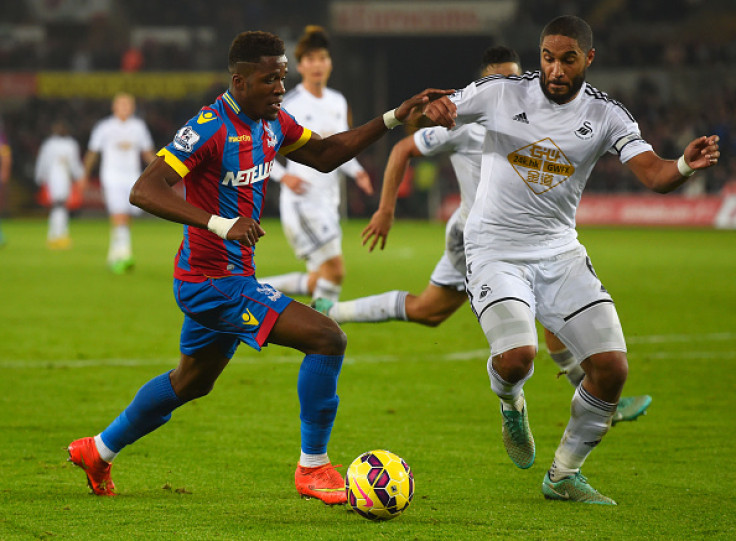 Crystal Palace manager Neil Warnock has urged winger Wilfried Zaha to "change some parts of his game" in order to become a world class player.
The 22-year-old was signed by the Eagles earlier in the summer on a season-long loan from Manchester United. He failed to feature regularly last season under David Moyes and was not included in Louis van Gaal's plans at Old Trafford for this season.
The England international has managed one goal and an assist from six league appearances for the London outfit.
Palace suffered a narrow 1-0 defeat at the hands of the 20-time English champions in November. After looking at Red Devils' performance, Warnock believes Zaha is a better player than some of the players at United.
"I think Wilfried knows he has to change as well. There are some parts of his game he has to change to become a top player and that's what he is working on at the moment. We have been working on him playing down the middle," Warnock told the Mirror.
"It (United move) happened too soon but you can't turn it down, can you? The thing about Wilfried is, however far he goes in the game, it's down to him. It isn't down to anybody else and that is a great thing to have if you take advantage of it."
"I talk to Wilfried all the time and we played Manchester United recently and I think Wilfried is far better than some of those in the team. It's just managers seem to have a bit more faith in players if they sign them."
"He works really hard in training. I haven't got a problem with him at all. The facts are that Wilfried has been fined once for being late... on the team photograph day, he kept us all waiting and couldn't get away with that."
"But there were circumstances and he has been a complete gent, he has never once caused me a problem and his attitude has been superb."
"He hasn't played as many games as he would like but is improving as a player and a person and that will help him. He has ability like I have never seen and I hope the last few months with me he has learnt a lot more about himself," the Palace manager concluded.