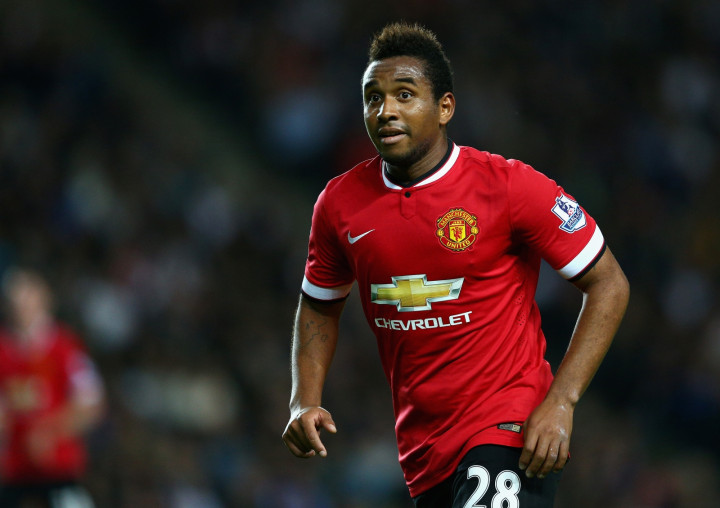 Manchester United manager Louis van Gaal has challenged forgotten midfielder Anderson to rediscover his fitness for one final chance to save his Old Trafford career.
Anderson, who joined United for £20m in 2007 as one of Europe's brightest young talents, has featured just twice under the Dutchman this season and is expected to be released at the end of his contract next summer.
The Brazilian's career has stagnated dramatically over the past 18 months and his exorbitant wages have prevented any other club from taking a chance on him.
Anderson's perennial struggles with fitness have seen him become the butt of jokes among supporters and his teammates. Although injury has prevented him from playing consistently this season, Van Gaal is expecting a dramatic upturn in the 26-year-old midfielder's conditioning if he is to have a future at the club.
"He's coming back. He was injured but he's training now with the team. I cannot say what had happened last year but in my four months here, he has had a lot of injuries," Van Gaal said.
"So I cannot judge him but when he trains, he trains at a good level. He's not always fit and that is more his problem now.
"I can't pick him now because you have to be fit. For the first three months the culture of a trainer is fitness. That is the smallest thing you can demand. Professional league fitness. Fitness is a most important thing. First you have to show your fitness. Not for just one day but for several weeks."
United are reportedly prepared to allow Anderson to leave the club for free in January and should the chance present itself, the Brazilian will not pass up the opportunity to return to his boyhood club, Gremio.
"There is always the possibility of returning to Gremio. It's my home, I grew up at the club. I am a fan, everyone knows that," Anderson recently told Radio Bandeirantes.
"Gremio have a chance but it doesn't depend on me, it depends on their board. I was close a year ago, before joining Fiorentina. I would accept a reduction in my wages."