Ariana Grande and John Legend are reportedly lending their powerful vocals to the Beauty And The Beast soundtrack. The US singers are rumoured to have teamed up to record a cover of Celine Dion's classic single from the original Disney animation.
Teasing the news, Grande, 23, is seen wearing a pair of headphones in an Instagram photo, which is tagged with John Legend and the official Beauty And The Beast account. Hits Daily Double claims the pair have recorded a duet of the iconic song, previously sung by Dion and Peabody Bryson.
According to speculation, Grande and Legend's new rendition will play during the live-action remake's end credits. Ron Fair has reportedly produced the ballad but admits recreating the magic of such an iconic song was "not small potatoes".
Still, Fair remains confident in Legend, 34, and Grande's ability to do the track justice, adding it has "a new old-school fresh treatment that shows the soulfulness and power of what a great melody and lyric can inspire".
Following on from Dion and Bryson's memorable music video, Dave Meyers is said to be directing the visuals while the soundtrack will feature Alan Menken's score from the film as well as three new songs from the songwriter and Tim Rice. The double-CD Beauty And The Beast soundtrack is expected to arrive on 10 March, a week before the film's cinema release. A deluxe edition will reportedly come with a lithograph.
When it was released in 1991, Dion and Bryson earned multiple accolades for their duet, which reached number nine on the US Billboard Hot 100 chart, and won a Golden Globe and Oscar for best original song and Grammy awards for best song written for visual media and best pop performance by a duo or group with vocals.
Listen to Celine Dion's Beauty And The Beast:
Grande is no stranger to recording soundtrack numbers with her Stevie Wonder collaboration, Faith, appearing on the soundtrack for musical Sing. Other notable stars to lend their talents to Disney soundtracks include Alessia Cara's How Far I'll Go for Moana and Idina Menzel's record-breaking Let It Go for Frozen. In 2014, Menzel's stunning ballad spent the most weeks at number one for a soundtrack song since 1997's Titanic, after enjoying five weeks at Billboard's Hot 100 summit.
The Beauty And The Beast's live-action remake, set to hit cinemas on 17 March, stars Emma Watson as Belle and Dan Stevens as the Beast. Ewan McGregor will appear as Lumiere while Luke Evans takes on the role of Gaston.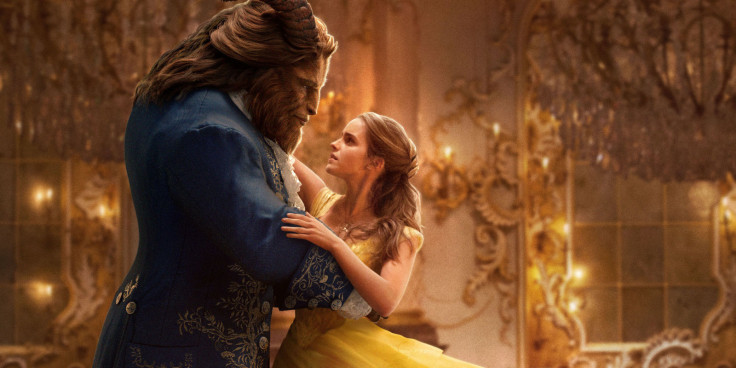 Watch the Beauty And The Beast trailer: