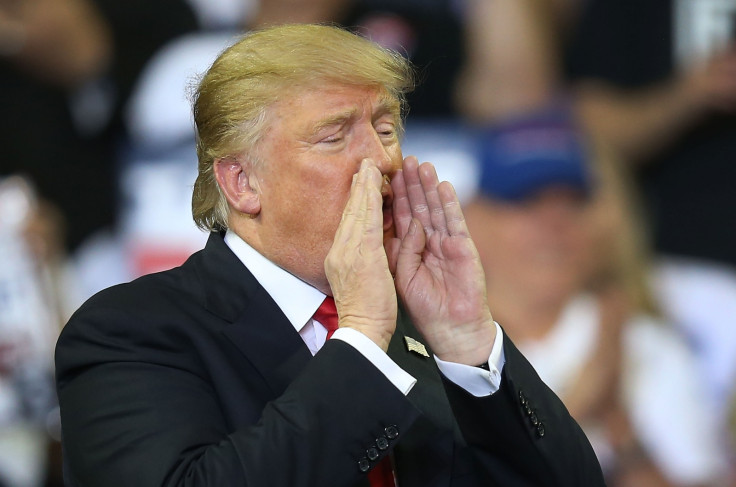 President-elect Donald Trump used social media to great effect during his election campaign last year, especially Twitter. While not always the most positive place, his account is home to bewilderingly candid updates from the soon-to-be commander-in-chief.
Since joining Twitter in 2009, Trump has used it to claim Barack Obama's birth certificate is "a fraud", to embrace emotive hashtags like "drain the swamp" and, most recently, to accuse a Central Intelligence Agency (CIA) chief of leaking secret information to the press.
Taking the presidency, many wondered what would become of @RealDonaldTrump. Now, thanks to Brexiteering politician Michael Gove, we know the answer. As it turns out, it is here to stay, with Trump claiming the decision was made because it allows him to counter "dishonest" press coverage.
Speaking to Gove, as published by The Sunday Times (15 January 2017), Trump made a rambling case for keeping his account and shunning @Potus, the Twitter handle usually handed down from president to president as administrations come to an end.
"I think I'll keep it," he said referencing his own account. "I thought I'd do less of it, but I'm covered so dishonestly by the press – so dishonestly – that I can put out Twitter, and it's not 140, it's now 280," he later added, appearing to boast about having access to two official accounts.
"I can go bing bing bing [...] and they put it on and as soon as I tweet it out this morning on television, Fox — 'Donald Trump, we have breaking news'," he said, mentioning the rush-to-press in news outlets around the world, now competing to cover his controversial outbursts.
The president-elect has amassed millions of followers from his various social media platforms including Twitter, Facebook and Instagram. Indeed, on Twitter alone, Trump has 20 million disciples compared to president Obama's 13.5 million.
According to NBC News reporter Kelly O'Donnell, Trump staffers are likely to continue to use social media throughout his presidency, set to officially begin on 20 January. "Social media accounts do transfer to the new administration and could still be used by Trump staff," O'Donnell tweeted.
According to the Sunday Times, Gove spoke to Trump because the president-elect wanted to discuss "Britain, Brexit, Europe and the world." It remains unclear why he did not phone (or tweet) current British prime minister, Theresa May. In any case, the two are set for a meeting in spring.
Here is the Donald Trump quote in full: