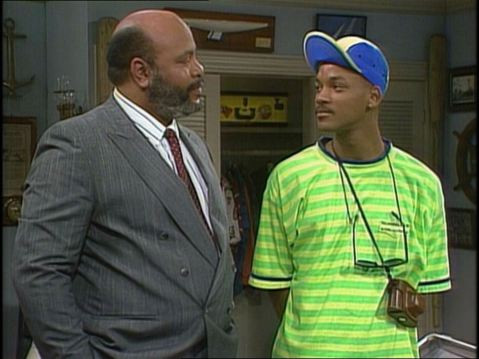 Hollywood A-lister Will Smith has paid tribute to the late James Avery, his former Fresh Prince of Bel-Air co-star.
The 45-year-old actor finally opened up about the death of his Avery, who was best known for best playing Uncle Phil in the 90s sitcom, in a touching Facebook post.
Smith shared a photo of himself with Avery and their other Fresh Prince of Bel-Air castmates, Alfonso Ribeiro, Tatyana Ali and Karyn Parsons during their reunion last year.
Avery can be seen looking jubilant with his arm around Smith.
The caption read: "Some of my greatest lessons in Acting, Living and being a respectable human being came through James Avery. Every young man needs an Uncle Phil. Rest in Peace.
"This photo was the last time we were together."
The Men In Black star's wife, Jada Pinkett-Smith previously described Avery as a friend that was loved in a message on her Facebook page.
"Happy New Year everyone! I was hoping to start the new year differently but we have lost yet another friend. James Avery who we all lovingly know as Uncle Phil from The Fresh Prince has passed," she wrote, adding, "our condolences to aunt Florence (his mother), Miss Barbara (his wife) and all those who loved him. Rest in peace James."
Avery died on 31 December in California from complications associated with open-heart surgery. He was 68.
His death was announced via social media by Ribeiro, who played his son Carlton on Fresh Prince. Avery's publicist Cynthia Snyder later confirmed the news.
"I'm deeply saddened to say that James Avery has passed away. He was a second father to me. I will miss him greatly," Riberio said.