Valtteri Bottas has been installed as the favourite to join the Mercedes Formula One team to replace Nico Rosberg, who announced his retirement after the 2016 season after Williams deputy team principal Claire Williams admitted they are willing to part with him if a "credible, experienced alternative was available".
The Williams team have reportedly rejected Mercedes' first offer for Bottas, but talks are set to be still taking place between the two teams with regards to a possible switch with Mercedes confirming that the decision will only be revealed in 2017. The Grove-based team are reluctant to let their number one driver leave the team, which will leave them with 18-year-old rookie Lance Stroll, who was signed to replace Felipe Massa, who also retired from the sport following the Abu Dhabi Grand Prix.
Williams technical director Pat Symonds was vocal about the need to retain Bottas, owing to his experience and because of the number of rule changes coming into effect in 2017. They will need an experienced driver to aid their development, but the Finn is said to be keen to join a front running team, which according to French publication L'equipe has forced Williams to open talks with Massa about reversing his decision to retire.
The Grove-based team, who finished fifth in the championship last season, use Mercedes engines and will be averse to playing hardball in order to maintain a good working relationship with the Silver Arrows team. However, allowing Bottas to leave will compromise their 2017 season, unless they get an experienced driver to replace the Finn and Claire Williams admitted that if a driver like Massa becomes available, they will allow Bottas to realise his dream.
"I'm delighted to see that a team like Mercedes lists Valtteri as a potential replacement for Nico," Williams said, as quoted by BBC Sport.
"We have always known Valtteri is one of the sport's key talents and are proud that the championship leaders recognise this.
"However, Williams has its own ambitions and we must always ensure we give our team the best opportunity to move forward. Any changes would only be made if Williams remains in a strong position to compete and develop in 2017.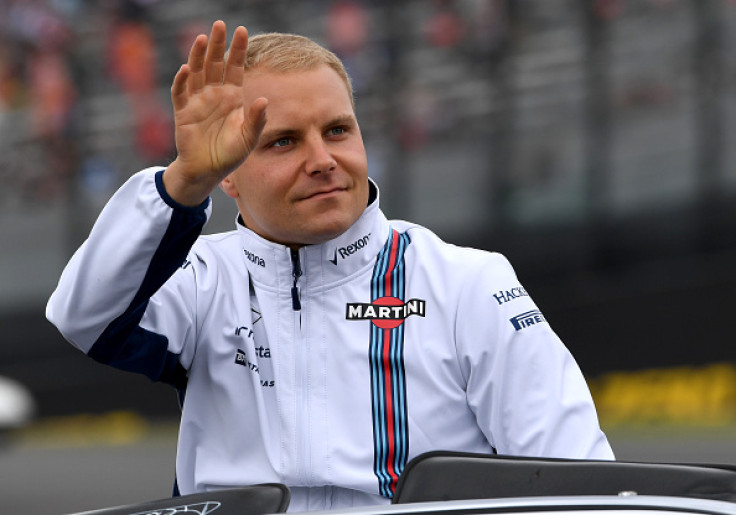 "If we did allow Valtteri to leave, we would only do this if an experienced, credible alternative was available, such as someone like Felipe Massa, for example," the Williams deputy team principal explained.