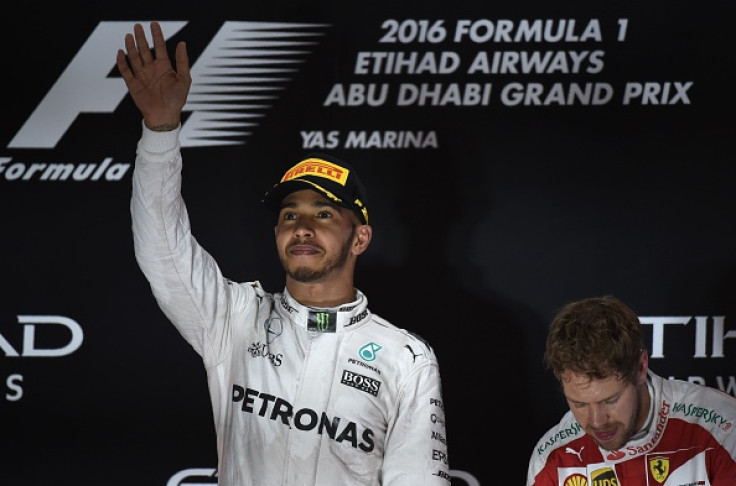 Lewis Hamilton is confident he will be even stronger in 2017 after learning some valuable lessons during the course of the 2016 season.
The Briton relinquished his drivers' world title to his now former Mercedes teammate Nico Rosberg with just five points separating the two after the final race in Abu Dhabi. This was despite the three-time world champion winning more races and capturing more pole positions than the German. Hamilton was hit by reliability issues on more than one occasion during the course of the campaign, with the main one being at the Malaysian Grand Prix, when he was comfortably leading the race.
He also suffered MGU-H problems during qualifying which hampered his chances of scoring maximum points during the race and a few of his pole positions were compromised following poor starts. The latter was rectified later in the season, after extensive meetings with his engineers. Hamilton admits that he could have done things differently, which would have helped him retain the drivers' title, but is willing to learn from his mistakes, some of which were also the team's fault, and comeback stronger in 2017.
"I learned a lot about myself this year. I understood and found where there are weaknesses, which I can now improve for next year -- some I already did party way through the season," Hamilton said, as quoted by ESPN F1.
"I read somewhere that Baku was a bad race through performance, but qualifying was the bad performance and in the race I was stuck with a setting that the team had set and I had no information of what it was. But otherwise there are definitely races where hindsight would have been a great thing — I could have done this or I could have done that and maybe I could have got a better start.
"Maybe if I'd done this I would have won, but that's not something that I try to do in a season, because in the heat of the moment you do the best you can. I won the last four races and I think I performed pretty well throughout the year to have the amount of wins I had," he added.
"I won 10 races and had 12 pole positions, which, considering I didn't compete in three of the qualifying sessions, I'm very very happy with. The goal next year is to try and up that, which is always going to be incredibly tough," the three-time world champion explained.
Hamilton admitted earlier that he needed more 'heart and courage' in 2016 than in previous seasons owing to the challenges posed by Rosberg in the championship battle and also to overcome the problems he faced with his car during the course of the season. The British driver refuses to let the negatives hold him back and has vowed to take the positives and emerge stronger in 2017.