Arsene Wenger confirmed that Arsenal are set to sit down with Jack Wilshere to discuss a new deal but admitted that any agreement will depend on the club and player coming to an understanding on the financial terms on offer.
The 25-year-old will enter the final six months of his current deal in January and will be free to talk to clubs outside England over a potential free transfer in the summer. Wilshere, however, has continually expressed his desire to remain at Arsenal beyond the current campaign and is hoping the club will offer him a new deal.
Wenger had delayed talks until December in order to give Wilshere a chance to prove his fitness after multiple injuries saw him miss big chunks of game time in recent seasons. The England international has proved his fitness with regular appearances in the Europa League and the Carabao Cup and has now taken advantage of Aaron Ramsey's injury absence and nailed down a place in the Premier League team.
It is likely that Wenger will want the contract situation sorted before the end of the January transfer window but it remains to be seen if the manager will allow him to leave midway through the campaign if an agreement is not reached. The French coach revealed that he will be active in the upcoming transfer market and indicated that there could be exits and arrivals.
Arsenal have been linked with a number of players in recent weeks namely Leon Bailey, Jonny Evans and most recently Mehdi Benatia. However, Wenger suggested that he will be mainly active as Arsenal could make enquiries about players from other clubs in terms of potential loan deals.
"We will sit down with him," Wenger said, talking about Wilshere's contract ahead of Arsenal's clash against Crystal Palace on Thursday (28 December), as quoted by Sky Sports.
"I believe if he can meet a point of agreement financially, he will want to stay," the French coach added.
"Yes, because first of all you have clubs that call you to get players on loan or to buy your players and as well I'm open-minded to any possibility to strengthen our team," Wenger said, addressing his January transfer plans.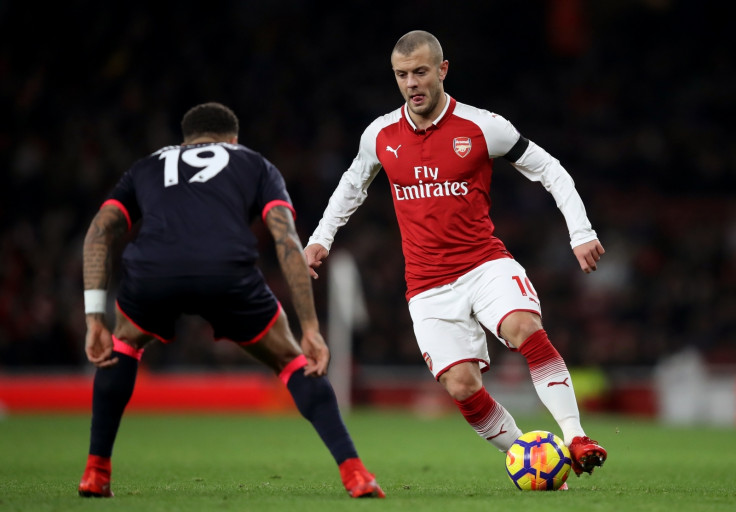 Wenger also addressed the future of his attacking duo Alexis Sanchez and Olivier Giroud, who have both been linked with moves in January. But both are linked with transfers for two completely different reasons.
The Chilean will enter the final six months of his deal with the club and has thus far refused to sign a new deal. He was close to joining Manchester City in the summer and it is believed that he is keen to join Pep Guardiola's side either in January or at the end of the season on a free transfer.
Wenger has indicated that Sanchez will remain at the club at the end of the season, but could change their mind if a big money offer arrives in the New Year. Giroud, on the other hand, is keen to remain at Arsenal, but admitted that he could consider his future if he is not guaranteed regular playing time especially since it is a World Cup year.
"No, honestly, no. We have not been approached and I stick to what I said before," Wenger said, addressing Sanchez's future.
The French striker turned down a move to Everton in the summer to remain at Arsenal but has had to play second fiddle to club-record signing Alexandre Lacazette. Giroud has made just one start in the Premier League with his game time mainly coming in the cup competitions.
The 31-year-old France striker is keen to play regularly in order to maintain his place in the national team ahead of the World Cup in Russia next summer. He has again been linked with a move to Everton with Sam Allardyce recently revealing that he will not move as his wife is not keen on leaving London.
Wenger dismissed Allardyce's comments and indicated that it was the striker's decision to remain in the English capital. He has also previously made it clear that Giroud will not be allowed to leave the club in January.
"No, I don't think so. He could have joined Everton and stayed basically in London," Wenger said of Giroud's potential move to Everton in January, as quoted by the Mirror. "I don't think that was the problem."