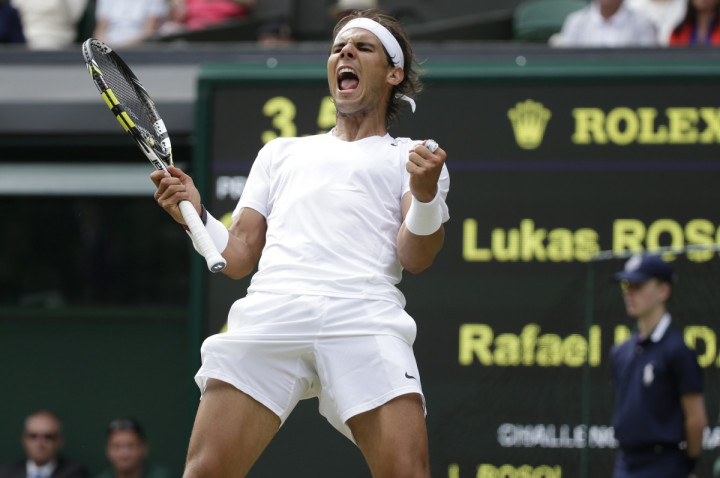 World No.1 Rafael Nadal beat Lukas Rosol 4-6 7-6 (8-6) 6-4 6-4, avoiding the shock of losing to the unfancied Czech in the second round of Wimbledon for the second year in a row.
Rosol had a set point for a two-set lead, but Nadal recovered valiantly to reach the third round, where he will face Mikhail Kukushkin of Kazakhstan on Saturday.
"I knew I had to keep fighting, waiting for my moment," Nadal told BBC Sport after taking revenge on Rosol. "I made a few mistakes but he was serving very well, then the second set was very important. Against Rosol, two sets down, it would have been very dangerous."
Meanwhile Frenchman Jo-Wilfried Tsonga completed a 4-6 7-6 6-7 6-3 14-12 win over Sam Querrey of USA to move into the third round.
Top seed Serena Williams reached the women's singles third round after crushing South African Chanelle Scheepers 6-1 6-1 in just 49 minutes.
One of the leading contenders in the men's tournament, Tomas Berdych, has said his wrist is continuing to troubling him.
"It is something which is bothering me and if you have something like this, it is not the best feeling and the best help going into the match, even if it is not super painful," Berdych said.
"It is something just giving you the sense that you cannot hit the backhand how you are used to."