Windows 10: Can Microsoft's new operating system save the PC?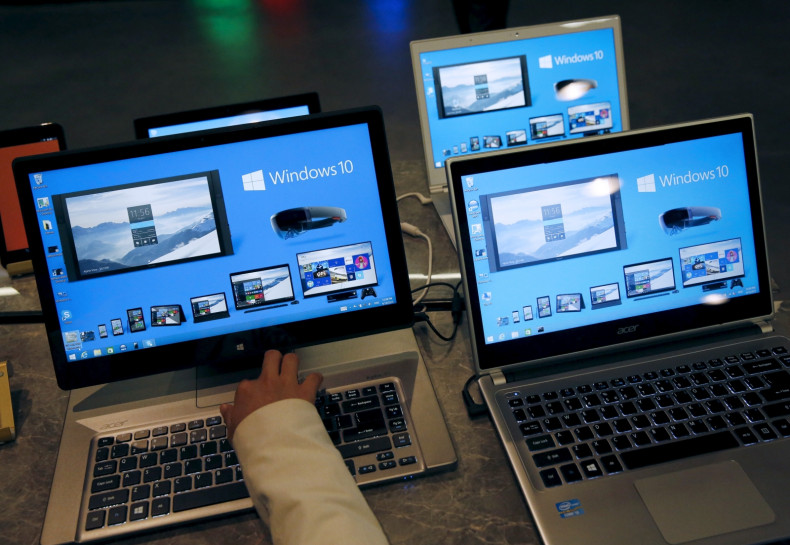 The PC industry is in trouble. This is nothing new, it has been for some time. The latest figures from research firms IDC and Gartner show year-on-year declines in sales of around 10% for the second quarter of 2015.
The PC market is now dominated by a dwindling number of manufacturers including Lenovo, HP, Dell, and Apple, the latter being the only company to have shown signs of growth with its PC division in recent years.
Much of the decline in recent years has been blamed on the rise of the iPad and Android tablets, but with iPad sales in decline for a number of quarters now, that argument holds little sway any more.
With Sony spinning off its Vaio PC business, Samsung exiting the European PC market altogether, and speculation that Toshiba is soon to follow, the prospect of making money from PCs in the coming years is not great.
But wait - Microsoft is just about to launch its latest and greatest operating system on 29 July and everything will change. Or that at least is what Microsoft would have you believe, but it's not what industry watchers are saying.
Nothing changes
At its peak in 2011, the PC business saw over 350 million computers shipped. In 2015, analysts are predicting that despite the launch of Windows 10, the PC industry won't break the 200 million unit mark.
"I don't think [Windows 10] will move the dial," Gartner analyst Ranjit Atwal told IBTimes UK in the lead up to the launch of the new operating system. "The issue we have here is that Windows 10 is an evolution of Windows 8 and Windows 7, so it's not a revolutionary operating system. Even the way they are advertising Windows 10; it is the Windows that you know but it's better."
There is no glitz and glamour surrounding this launch. As Charles Arthur points out, 20 years ago Windows 95 launched with midnight openings and people queueing outside stores to get their hands on the latest software - long before iPhone and iPad fans did so. There was even an ad campaign with a Rolling Stones theme tune.
Windows as a service not a product
Microsoft is looking to pivot Windows from being a product to being a service, and is no longer looking to make a lot of money every couple of years with a big update. Instead it will give away Windows 10 for free to anyone with a Windows 7 or Windows 8 licence during the next 12 months.
The aim here is to convince those still using Windows 7 - which accounts for 61% of the PC install base according to Netmarketshare - to upgrade, something it was unable to do with Windows 8.
The free upgrade means that initially at least, there won't be the traditional spike in PC sales which have accompanied previous versions of Windows. Instead, Atwal believes that the benefit to manufacturers may not be seen for some months despite the fact that because users on Windows 7 will have pretty old PCs "the recommendation is that if you want to move to Windows 10 and you are on Windows 7 at the moment, buy a new PC."
The reason for the slow burn on Windows 10, says Atwal, is down to the need to get the new platform in people's hands before they see the worth in upgrading.
Atwal says the company's app store has always been the its "Achilles heel" and without success on mobile it will remain "a tough nut to crack". However by offering a free upgrade from Windows 7, and getting that huge install base onto Windows 10, then it has a bargaining chip to tempt developers with.
"Microsoft won't have to take on Apple this time"
Atwal says that having seen what Windows 10 can do, it could encourage people to then upgrade their PCs so that they can take full advantage of the new operating system's features, including touch, Continuum, and Cortana.
Another reason to upgrade will come later this year when Intel launches its latest line of chips, codenamed Skylake, which promises improved performance and efficiency, and in turn will lead to "thinner, lighter [laptops] with longer battery life".
Atwal believes that with Skylake-powered devices, manufacturers will be "ticking all the boxes for consumers" and in conjunction with the new features of Windows 10, Atwal says consumers will see "a fairly new and different type of device on the market" at the end of 2015 and beginning of 2016.
So there is some possibility of a silver lining on the dark cloud of PC sales and Atwal adds that the impact of the success of the iPad on the market simply won't be the same for PCs running Windows 10.
"The PC industry won't have the same impact from iPads as it has had over the last few years" because in developed countries at least, the market has reached saturation point and the upgrade cycle for Apple's tablets is much lower than iPhones.
Attal says that this time around "Microsoft won't have to take on Apple in the way they tried with Windows 8" which focused on the company's Surface tablet and how it could replace your laptop and iPad in a single device. "The marketing this time is much more about the evolution of Windows," Atwal adds.
Whether Microsoft's attempt to change the way people perceive Windows and its move to focus on services and the cloud rather than simply the operating system will be successful remains to be seen, and as such, manufacturers of PCs will have to hold their breath to see if there is any life left in the PC market.