Microsoft's latest operating system Windows 10 comes out on 29 July around the world. Everyone who already has a license for a Windows 7, 8, and 8.1 computer is eligible to upgrade to it for free. Windows Phone 8.1 will be getting its own update further down the line.
The question is, do you really need to upgrade to another Windows operating system when the one you already have works just fine? Here we look at the various benefits of Windows 10, as well as the benefits of Windows 8.1 and Windows 7, to see which best suits your needs.
---
Pros of Windows 10
---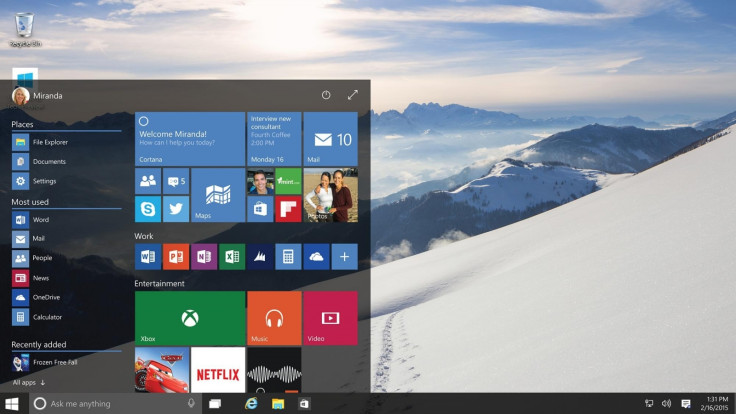 It's free (for now) – Unlike previous versions of Windows, for which you had to pay to upgrade, Windows 10 is being offered for free, with a catch. Users qualify for the free upgrade if they have a valid Windows 7 or Windows 8 licence. The new Windows 10 licence is tied to the machine on which the upgrade is performed. The opportunity to secure the free upgrade is open for 12 months, after which Windows 10 will cost between £80 to £120, depending on which version you are interested in.
For more information on the Free Windows 10 upgrade, see this article: Windows 10 free upgrade: When can I update on desktop and mobile?
Continuous updates – Microsoft intends for Windows 10 to be the last numbered base version of Windows, meaning that from now on updates will roll-out continually over time, much like the system implemented by rival Apple and its OS X. This positions Windows as a service platform, rather than a stand alone piece of software, through which it can push its other products and services.
Unified across devices – If you already own an Xbox One, have a PC, use Windows Phone and have a Windows 8.1 laptop/tablet, Microsoft says you will be able to work seamlessly across your devices with Windows 10. This means accessing your work and personal files from any Windows device, whether its a tablet of phone while out and about, or your home PC when away from the office.
Xbox One is also getting an update so it can play nicely with Windows desktop PCs. Users will be able to stream Xbox One games to their Windows PC, and cross-platform multiplayer is being introduced (although titles are limited at this time). Finally, streaming content media to and from the Xbox One should be a lot easier once the update dust has settled.
To learn more about how the Xbox One fits into the grand Windows 10 vision, read this article: Windows 10 and Xbox One: All you need to know about Microsoft console's new dashboard
Less Storage Used and Better System Restore –Microsoft has revealed that they will be compressing the Windows 10 system files in a variety of clever ways to ensure performance is maintained, but storage space is not wasted. Microsoft claims to have saved 1.5GB for Windows 10 32-bit, and 2.6GB for Windows 10 64-bit.
This couples with a better system restore function. Forget about having to create recovery images that take up space on your hard drive, have to be painstakingly copied to external storage media, and take ages to restore. Microsoft says it will be much easier to perform a clean install of Windows 10 while keeping already downloaded updates in place and your files intact using the Refresh and Reset functions.
Cortana voice assistant – Windows 10 will be getting the beta preview of Microsoft's voice-activated assistant, Cortana. Already being trialled on Windows Phone, the personal digital assistant allows you to voice command your PC or device to perform various tasks, such as visiting websites, opening apps, taking notes, setting reminders, and a variety of others. The Xbox One already has such features, which will also be overhauled to match the Cortana branding.
---
Cons of Windows 10
---
Farewell pre-installed games – Say goodbye to pre-installed games – no more Solitaire, Minesweeper or Hearts. You can download them from the Windows Store, but there are 30 seconds of ads unless you buy a premium version of the app.
Mandatory Windows Updates – Windows Updates can be alternately annoying or critical to patching security vulnerabilities. If you prefer to schedule them to suit your needs and data restrictions, you won't be able to with the free upgrade to Windows 10 Home. The option to defer updates is only available in the Windows 10 Pro or Enterprise editions.
Release versions are buggy – Release versions of most software tend to have bugs, so it might not be the wisest idea to upgrade to Windows 10 until the kinks have been worked out.
---
Pros of Windows 8.1
---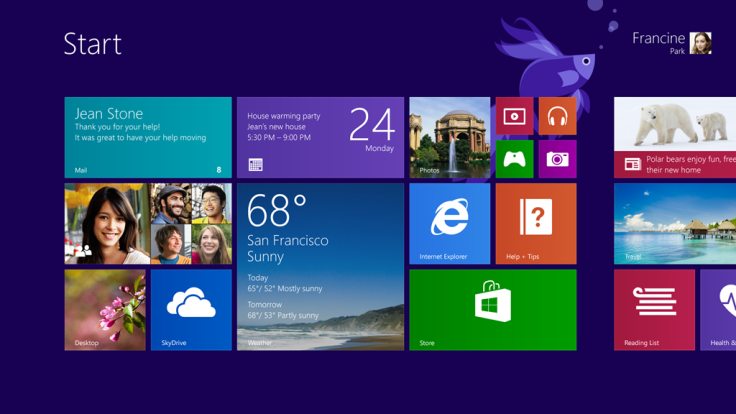 To Microsoft's credit, under the hood Windows 8 offered many improvements over its predecessor Windows 7. Unfortunately, the Modern UI (user interface) that was implemented in an attempt to unify touchscreen tablet and desktop experiences will be the tainted legacy remembered by most.
Still, those who stick with Windows 8.1 benefit from a number of things: faster boot times thanks to the hibernation system; a much improved search function; OneDrive integration; native USB 3.0 support; Hyper-V (if you're into connecting with virtualised operating systems); and once you've learned to work around the Modern UI and make it part of your routine, it might not even seem that bad.
---
Cons on Windows 8.1
---
Modern UI and apps, no Start menu, and confusing - Forcing the unwanted Modern UI (aka Metro) onto desktop users with Windows 8 and removing the Start menu was one of the worst ideas Microsoft ever had. Despite warnings from industry pundits, analysts, and previewing power-users in the build-up to launch, it seems that only sales figures and negative press made them realise the error.
Among its many faults, the Modern UI locked users into a colourful and bewildering morass of tiles and annoying full screen apps that was counter-intuitive to the familiar structure in use since the days of Windows XP. Microsoft was also intent on forcing Windows Store apps down the user's throat at every turn, which rankled to say the least.
The Windows 8.1 update addressed some of these problems to an extent, but it is still far from user-friendly. Windows 10 promises to resolve a lot of these problems with a far more restrained Modern UI and the re-introduction of the classic Start menu.
---
Pros of Windows 7
---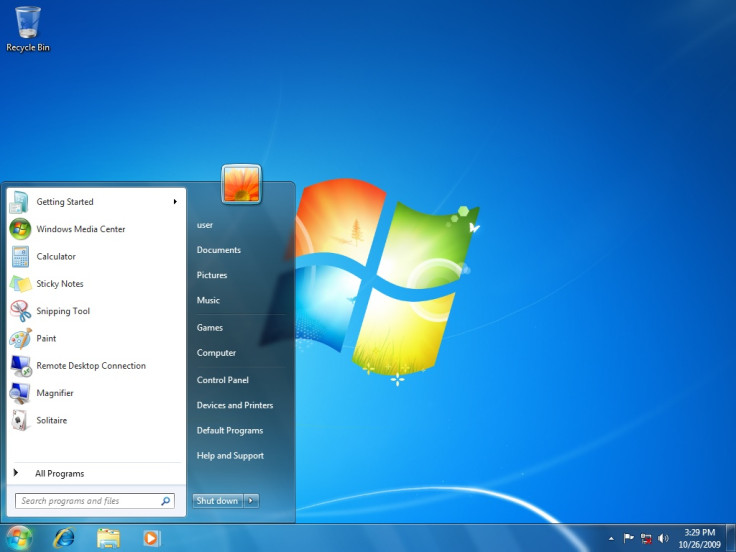 Regular desktop and Start button – For those of you who like the traditional Windows desktop, Windows 7 of course wears it proudly. It is essentially the working version of Windows Vista, and performs admirably to this day having grappled with the former operating system's many bugs and shortcomings.
Many enterprises, small businesses, and consumers remain Windows 7 loyalists - and why not? It simply works, and works well, without getting bogged down in the bells and whistles of Windows 8 and 10. It currently holds 60% of the overall global operating system install base, so sticking with this version won't leave you in the technological stone age just yet.
64-bit support - Windows 7 supports 64-bit computer systems, which means it can handle large amounts of RAM (over 4GB) and also allows compatible 32-bit apps to address large chunks of this RAM (above the 2GB limit imposed by 32-bit Windows).

No ribbon menus – Microsoft introduced a new menu interface design called the Ribbon in Microsoft Office 2007, and this also featured in Windows 7 Paint and WordPad, and it has subsequently crept into Windows 8. While not a divisive as Modern UI, at the time it organised menus in a very unfamiliar way and left many users confused. If you stick with Windows 7, you'll get an old-school File Explorer interface, and sometimes that's all you want or need.
---
Cons of Windows 7
---
Enterprises face end-of-life – Windows 7 might seem like a good idea as it doesn't include the hassles of Windows 8 or 8.1, and Windows 10 is as yet an unknown entity, but as of January 2015, there is no more mainstream support for Windows 7. The venerable OS is now in its extended support cycle which means it will only be getting security updates until 2020. Beyond this, enterprises need to pay Microsoft for additional support, or prepare to upgrade their operating software to avert security risks.
No seamless integration – Windows 10 might finally realise Microsoft's vision of unifying desktop, portable, and mobile devices under its various services. While Windows 7 can still talk to all of Microsoft's online services, they aren't integrated into the OS, and require additional apps, updates and curation from the user's side to be implemented.