Windows 10 Creators Update: Cortana voice assistant to help user set up a new PC
Microsoft's next major Windows 10 update will be released on 11 April.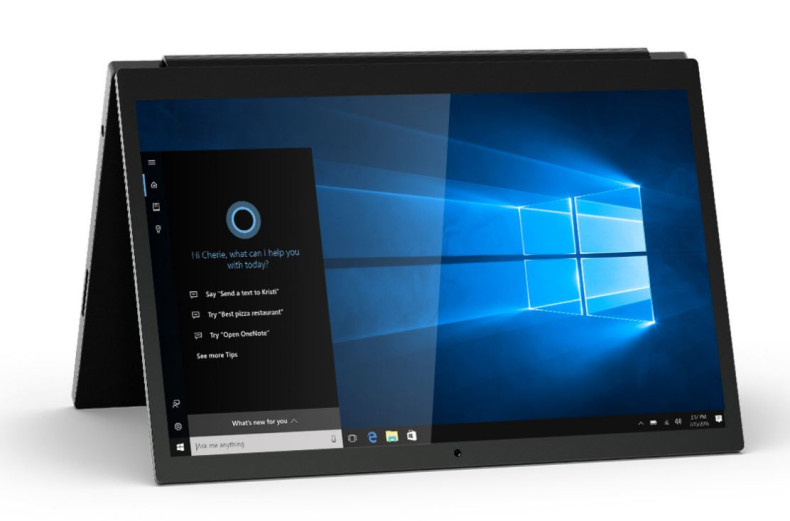 The Windows 10 Creators Update, Microsoft's next major update, will allow users to set up their Windows PC in a new way that is different from the process required for Windows 10.
Now you don't have to worry much, just sit back and watch while Microsoft's personal digital assistant Cortana plays its charm.
The new PC that would come pre-loaded with Windows 10 Creators Update will have Cortana helping the users at the beginning of the setup process. For instance, Cortana would help them in several processes such as connecting to Wi-Fi networks and signing into a Microsoft account.
The development has been first reported by the Verge, which states Cortana will help users configuring keyboard options and Wi-Fi network after the installation of Windows 10 Creators Update.
The process is quite simple and one can always mute Cortana and continue using mouse and keyboard at any point of time he or she wants.
While Microsoft has already announced the Creators Update would be released as a free software update for all millions of Windows 10 devices as a free software upgrade on 11 April, it is letting the advanced users grab the latest update on their devices running Windows 10 Home or Pro versions using the Update Assistant.
Those who want to install the Creators Update on multiple machines should be able to install the update using the Media Creation Tool.
The Creators Update for Windows 10 Mobile devices would be released on 25 April, which is a couple of weeks after the update rolls out for PC users.