Microsoft has officially outlined a number of the major updates to its desktop software, with Windows 8.1 reinstating the Start Button and featuring the all-new Internet Explorer 11.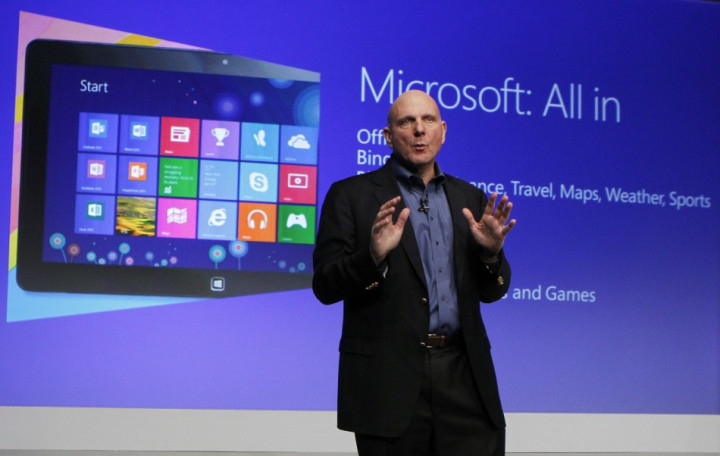 In what appears to be a direct response to complaints from Windows 8 users, Microsoft will be reinstating the Start Button in the first major update to its radically redesigned operating system.
Microsoft launched Windows 8 last November with an entirely new tiled start screen mimicking the design of its Windows Phone smartphone software, but many users found the lack of the traditional Start Button in desktop mode to be very frustrating.
The Windows 8.1 update, which is set to be released publicly at the end of June, see the feature reinstated, whereby moving the cursor to the bottom left corner of the screen, users will be able to access a more traditional looking Start button containing the Windows logo.
They will also be able to pin the Start button to the task bar, so the desktop more closely resembles the traditional layout of a Windows desktop.Other customisation options mean users will be able to link the Start button to go either to the Windows 8 live tiles view or to a more straightforward list of apps and programs.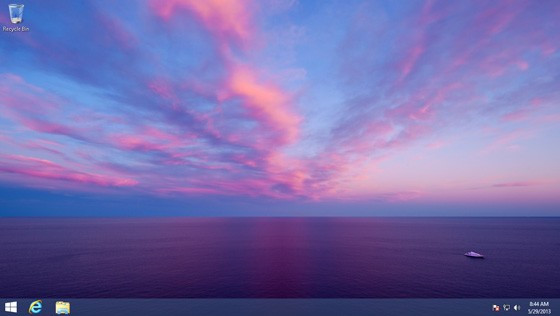 Users will also now be able to skip past the live tiles screen and boot straight to the desktop view, again, more like a traditional Windows PC.
Apps will also work differently. Rather than appearing straight away as a tile on your Start screen, you will be able to choose which downloaded apps you want to arrange into the live tiles and customise the size of tiles to give prominence to your favourite apps. As in the current version of Windows 8, you'll be able to resize open app windows so you can have two or three apps running on the same screen at once, but with Windows 8.1, you will also be able to open two windows of the same app at the same time. For example, you'll be able to have two tabs of Window Explorer open at once filling half of the screen each.
App updates from the Windows Store will also now download automatically in the background.
Internet Explorer 11
Windows 8.1 will also feature a new version of Microsoft's market-leading browser, Internet Explorer 11 (IE11). Users will be able to sync IE11 across all their Windows devices, meaning that tabs open on the desktop browser will be instantly viewable on any device your logged into with your Microsoft account, such as laptops, tablets and Windows Phone devices.
Other additions to Windows 8.1 include new editing options for the Photos app, animated desktop and Start screen backgrounds and the ability to save files directly to Skydrive, which can then be accessed offline.
After launching last October, Windows 8 and Windows 8 devices have struggled to make an impression and a recent drop in PC sales was blamed on Windows 8's failure to ignite the market. While Microsoft's Surface RT tablet has done OK, selling 900,000 devices in the first quarter of 2013 alone, Windows RT tablets in general have not sold well in comparison to Android tablets and iPads, with the limited number of apps currently available a major sticking point for many.
"Big, ambitious change"
In a recent Q and A, Tami Reller, Windows' Chief Marketing Officer and Chief Financial Officer, said Windows 8.1, which was then codenamed Windows Blue, was in response to consumer feedback on Windows 8:
"Windows 8 is a big, ambitious change. While we realize that change takes time, we feel good about the progress since launch...The Windows Blue update is also an opportunity for us to respond to the customer feedback that we've been closely listening to since the launch of Windows 8 and Windows RT."
"We've learned from customers in how they are using the product and have received a lot of feedback," said Antoine Leblond corporate vice president of Windows program management. "Not only will Windows 8.1 respond to customer feedback, but it will add new features and functionality that advance the touch experience and mobile computing's potential."
A preview build of Windows 8.1 will be publicly released on 26 June, to coincide with Microsoft's annual Build developer conference. A release date for the final version has not been set.