Microsoft has admitted that Windows 8 is not perfect and needs to change key aspects of the operating system "thoughtfully and quickly" when it launched Windows Blue later this year.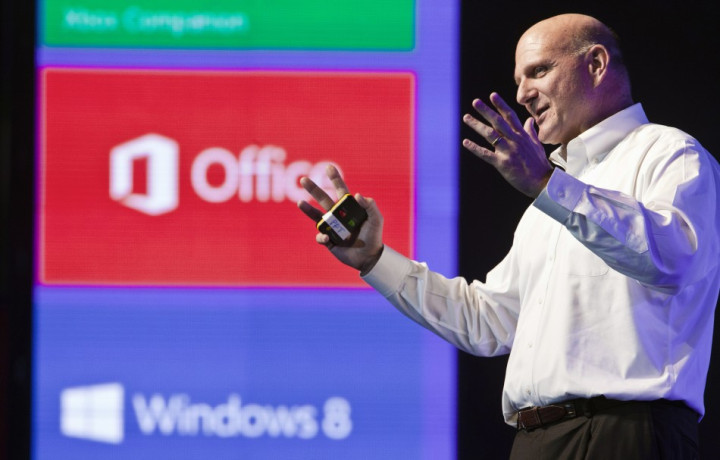 In what will be seen as a humilitating U-turn for the company, Microsoft will make important changes to how the operating system works when it launches the updated Windows Blue version later this year. This announcement follows six months in which the company has faced a backlash from consumers who have found it tough to get used to the new tiled-interface and a lack of a Start button on the desktop.
In an official blog post, Tami Reller, head of marketing and finance for the Windows business tried to put a brave face on the situation, announcing that the company had sold 100 million Windows 8 licences since last October when the product launched. She added that 250 million apps have now been downloaded from the Windows Store and there are now 2,400 Windows 8 and Windows RT-certified devices, up from the 1,700 certified in January.
However, recent figures from research firms IDC and Gartner suggest that Windows 8 has failed to spark consumer interest. The first quarter of 2013 registered a 13.6% drop in PC sales, much worse than the 7.7% the firm had predicted. Gartner meanwhile recorded an 11.2% drop, with global PC shipments totalling 79.2m.
Microsoft's Surface RT tablet is also struggling. IDC shows that only 900,000 Surface devices have shipped in the first three months of 2013, giving Microsoft a 1.8% share of the tablet market.
"Windows 8 is a big, ambitious change," Reller said. "While we realise that change takes time, we feel good about the progress since launch, including what we've been able to accomplish with the ecosystem and customer reaction to the new PCs and tablets that are available now or will soon come to market."
Windows Blue, an update for Windows 8, is set for launch in 2013. Reller said it will make the operating system, which currently uses Microsoft's brand new live-tile structure, easier to use:
"Is it perfect? No. Are there things we need to change? Absolutely. We are being very real about what needs to change and changing it as thoughtfully and quickly as we can. The learning curve is real, and we need to address it. We're not sitting back and saying, they will get used to it. We've considered a lot of different scenarios to help traditional PC users move forward as well as making usability that much better on all devices."
Microsoft is currently rumoured to be working on a new version of its Surface tablet. The company is also scheduled to officially unveil its new Xbox game console on 21 May.