Good news for owners of Windows Phone7 handsets; the first major update, named 7.5 Mango, will be available to download "in the next week or two", Microsoft announced on Thursday.
Mango will bring a whole heap of new features - some 500 in all - including multi-tasking, a unified email inbox that shows all of your email in one place, and 'Threads', which combines all of your texts and online messages into one conversation.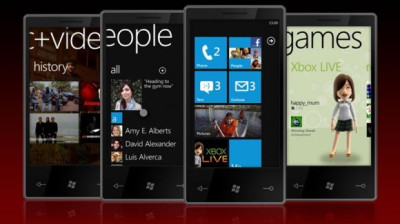 Windows Phone 7 now packs a browser based on the same engine as Internet Explorer 9 and, as shown in a demonstration video by corporate vice president of Windows Phone, Joe Belfiore, browsing is quicker than most other smartphones, iPhone 4 and Android included.
Multi-tasking has been enabled with Mango, and is accessed by holding the back button while in an app; the running app pauses and shrinks to reveal a carrousel of tiles of other open apps.
Mango incorporates Windows online search engine Bing more than ever with two new features, 'Local Scout' and 'Bing Vision'. Local Scout uses GPS to provide a list of local shops, businesses, places of interest and eateries without needing to type a single letter.
Bing Vision uses the camera to identify items and runs an internet search to find more information. Belfiore demonstrates this by holding up a book; the phone identifies it and provides a list of prices, local availability and also ties in other apps - such as Amazon Marketplace and Kindle - to let you buy the book right away.
Windows Phone 7.5 Mango also introduces a new form of notifications system, where an app can be pinned to the homescreen. The resulting tile updates when the pinned app has something to alert the user about. This works well for retail websites that alert users when a requested item has come back into stock. The phone recognises this notification and can instantly lookup the nearest store where the product is available.
The messaging system has also had an overhaul with Mango, bringing a unified email inbox where users can select which email accounts are housed in a single inbox, mixing or separating work and personal accounts as they choose.
Finally, the new operating system merges messages from Facebook Chat, text, LinkedIn and Windows Live Messenger into a single conversation; for example a text can be replied to with a Facebook Chat or Windows Live message without the need to switch applications.
The Mango update will be available to Windows Phone 7 users in one to two weeks, but it's worth noting that this isn't an over-the-air update, so plugging your phone into a computer will be required for the update to install.
The timing of this update means that Nokia will be able to offer its first Windows Phone smartphones from October, having abandoned its own Symbian platform and moved away from Google's Android system.