Global Windows Phone 8 shipments grew by more than 150% in the third quarter, cementing Microsoft's number three spot in the smartphone operating system rankings, as Android continues to dominate and BlackBerry falls by the wayside.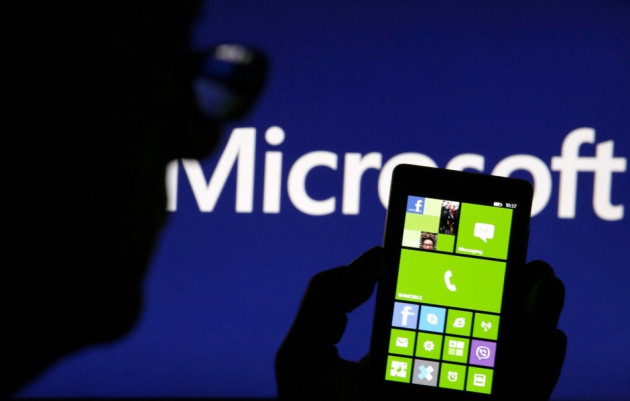 Data from the IDC's WorldWide Quarterly Mobile Phone Tracker revealed a 156% jump in shipments for Windows Phone 8, boosting its smartphone market share from 2% last year to 3.7% now, as shipment volume reached 9.5 million units, more than double the 4.5 million phones shipped by BlackBerry.
Android remains on top, stretching its dominance to a record-breaking 81% share of the market, up from 74.9% this time last year. Unit shipments reached 211.6 million for the third quarter, up from 139.9 million last year and way ahead of second place iOS, which accounted for 33.8 million, or 12.9% of smartphones shipped.
iPhone shipments by volume increased by 25.6% from last year, helped by the reported nine million sales made when the iPhone 5s and 5c were launched at the end of September.
Ramon Llamas, research manager with IDC's mobile phone team, said: "Android and Windows Phone continued to make significant strides in the third quarter. Despite their differences in market share, they both have one important factor behind their success: price.
"Both platforms have a selection of devices available at prices low enough to be affordable to the mass market, and it is the mass market that is driving the entire market forward."
After a failed buyout bid by Fairfax Financial Holdings, BlackBerry's woes continued through the third quarter. Global smartphone market share for the Canadian firm fell from 4.1% to 1.7%, as shipments tumbled 41.6% compared to the third quarter last year - down from 7.7 million to just 4.5 million.
IDC blamed "softer demand" for the company's new BlackBerry 10 operating system and its handsets - such as the Z10, Q10 and Z30 - while demand for the older BB7 software continued in emerging markets.
"Now with a new CEO in place and an infusion of $1 billion, what remains to be seen is how and when the beleaguered operating system will be able to change course in the face of mounting pressure from Android, iOS, and Windows Phone," IDC said.
Rise of the phablet
With large screens of five to seven inches, interest in phablet devices shows no signs of slowing, as most major manufacturers work to develop phones in the category.
IDC's Ryan Reith, programme director for the company's phone shipments tracker, said: "Almost all successful Android vendors have added one or more 5-7-inch phablets to their product portfolios. And Nokia's recent announcement of the Lumia 1320 and 1520 put them in the category as well.
Reith claims that in the third quarter, phablet shipments "accounted for 21% of the smartphone market, up from just 3% a year ago," Adding: "we believe the absence of a large-screen device may have contributed to Apple's inability to grow share in the third quarter."