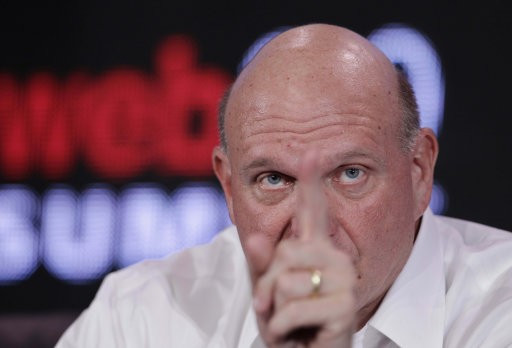 As technology enthusiasts eagerly await Steve Ballmer's January 9 keynote at the Consumer Electronics Show 2012, the million-dollar question is how much he will reveal about Microsoft's forthcoming ventures.
Many expect that the session will witness demonstrations of some of the flagship products in the making. The possibilities being lined up by industry watchers include some clarity about Windows 8, the much-awaited OS which is due to become operational in the second half of 2012. The beta version of the software is likely to debut sometime in February.
The other potential areas which the Microsoft CEO is likely to focus on are Windows Phone, Xbox and its hands-free gaming controller Kinect.
Significant efforts at boosting the Windows Phone among its potential manufacturers are also expected to be at the heart of Ballmer's session at the CES. It might include the showcasing of some new gadgets as well.
As for Xbox and Kinect too, there are likely to be some demonstrations. The products assume added significance as they form part of Microsoft's plans to make inroads into the realm of living-room entertainment.
According to Forbes magazine, Ballmer's address is not likely to contain much in the way of substantial revelations. The magazine sums up the possible scenario at the Ballmer keynote thus:
Windows 8
There will most certainly be a demo which includes features that have already been unveiled. The session might showcase "the usual assortment of new Windows-based devices, including some ultrabooks".
Windows Phone
A display of a variety of new gadgets. Forbes also predicts the presence of some of the mobile device makers, possibly Nokia, on stage. But any significant announcement is unlikely.
Xbox and Kinect
Demonstrations of the latest features of Kinect, along with some new games. Updates on some content partnerships are also likely. "They are likely to provide some updated numbers on the installed base of Xbox users and Xbox Live subscribers," the Forbes preview notes.