Plunging temperatures created icy conditions on roads and pavements across the northeastern US after a storm that blanketed the region with sleet and snow. The nor'easter paralysed much of the Washington-to-Boston corridor, but the snow fell short of the predicted volumes in New York, Boston and Philadelphia.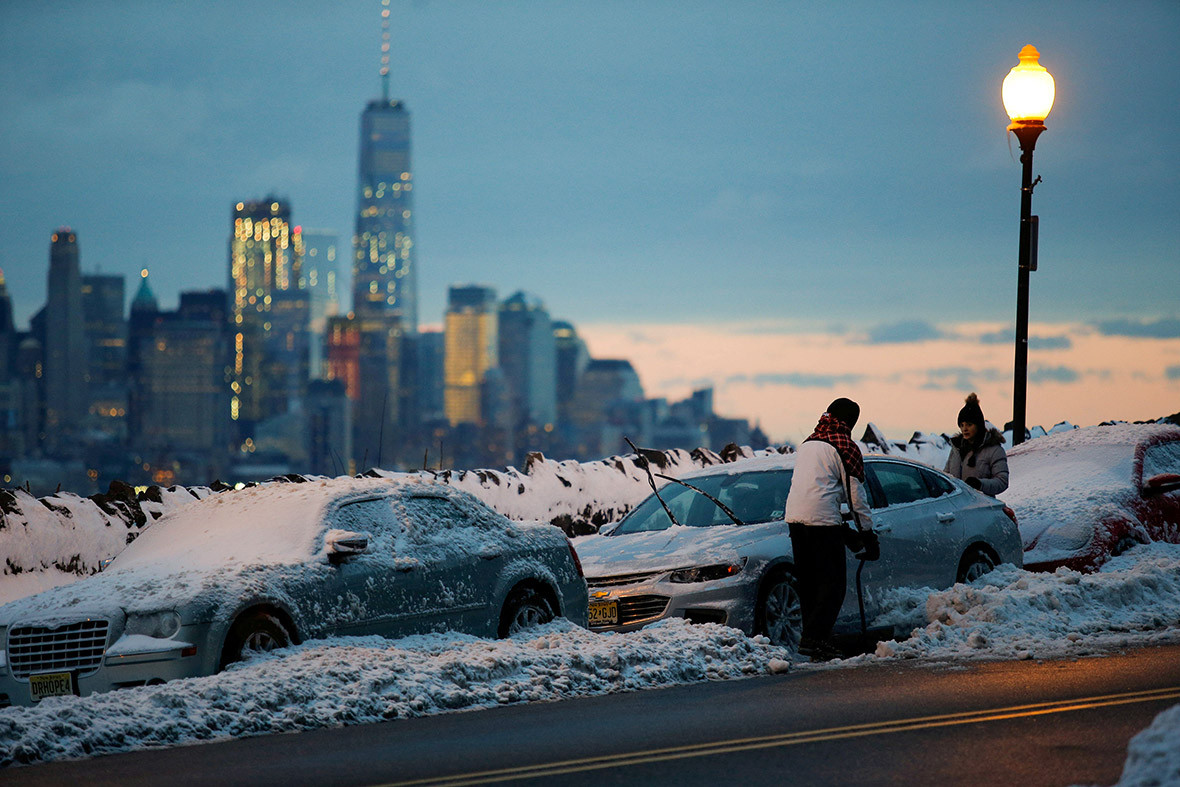 The storm, which followed a stretch of unusually mild winter weather, grounded more than 6,000 flights and knocked out power to nearly a quarter-million customers from Virginia northward. By the time it reached Massachusetts, it had turned into a blizzard, with near hurricane-force winds gusting to more than 70mph along the coast.
Plunging overnight temperatures threatened to turn the melting snow and sleet into a slippery mess, raising fears of black ice for morning motorists and pedestrians. IBTimes UK presents the best photos of the aftermath of the storm as the region wakes up to icy conditions.