Poignant photos of elderly man's ruined classic car collection in bombed-ravaged Aleppo
Vintage cars owned by Mohammad Mohiuddin Anis, 70, have been reduced to twisted hulks of rusted metal, just as Aleppo has been reduced to piles of shattered glass and dusty debris.
Now aged 70, Mohammad Mohiuddin Anis began collecting classic American automobiles when he was a young man. His gleaming Cadillacs, Pontiacs and Buicks were once his pride and joy. Now they have been reduced to twisted hulks of rusted metal, just as the area of Aleppo he lives in has been reduced to piles of shattered glass and dusty debris.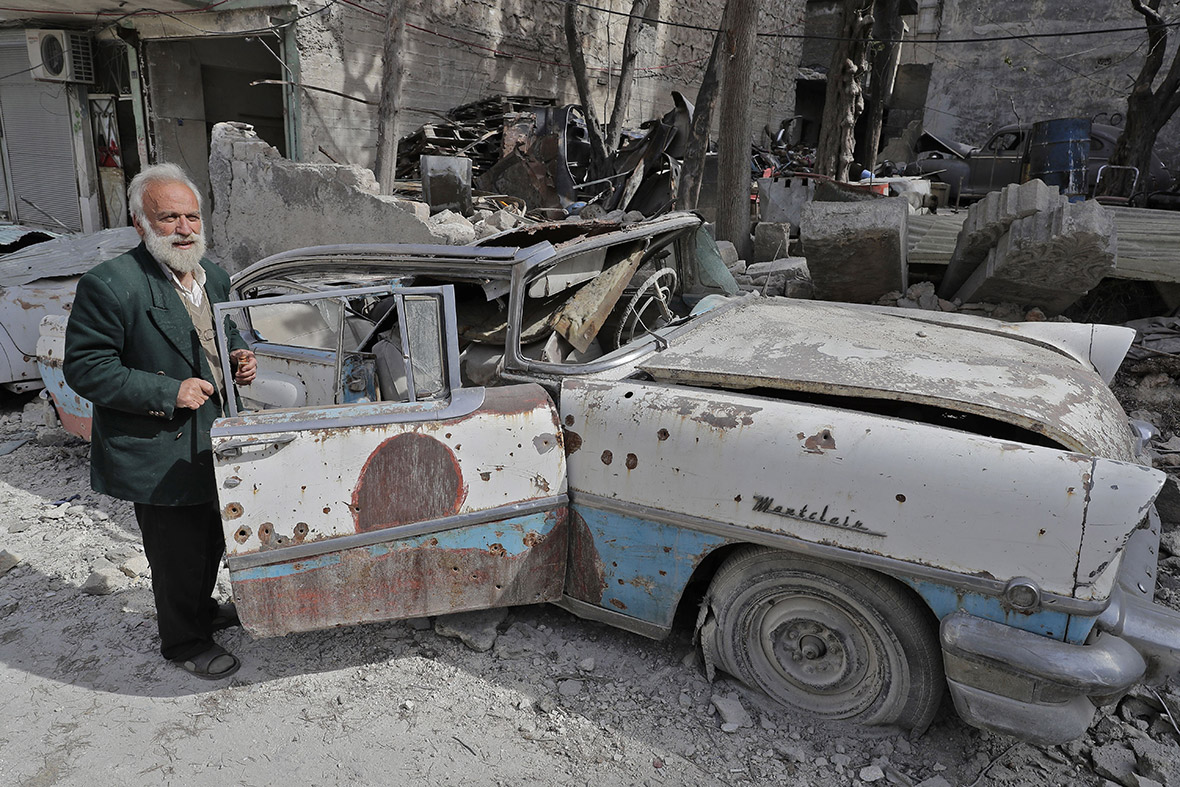 Heavy bombardment of the al-Shaar district of the besieged city blew massive chunks of concrete off nearby buildings, crushing the vintage cars and transforming their chrome-plated radiators into twisted grimaces. Gazing sadly at his 1955 Buick Super, Anis told AFP: "Look, she is crying. She's wounded and calling out for my help."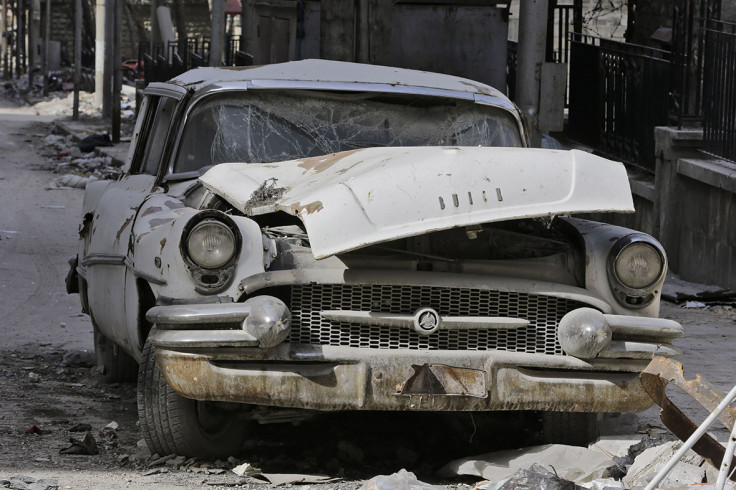 He has vowed to repair his cars now that the guns have fallen silent after the army ousted rebels from Syria's second city in December.
As for the family home, a grand building from the 1930s, the army's victory in what had been rebel-held east Aleppo has left the two-storey house in ruins. Anis moved out of the area during the last two months of combat. "When I got back and saw what was left of my home, I was in shock," he says, sitting in his destroyed bedroom, listening to music on his wind-up gramophone. "This machine is wonderful as it does not require any electricity," he told AFP.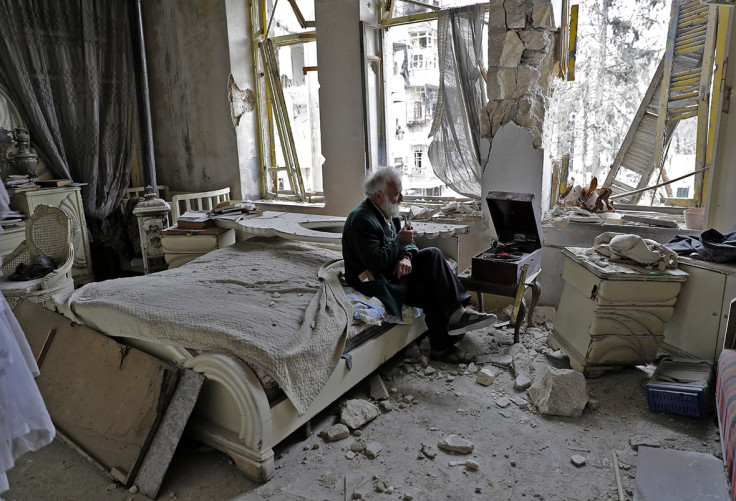 Anis – also known as Abu Omar – was a medical student in the Spanish city of Zaragoza in the 1970s. He then moved to Turin to translate an Italian manual for Fiat cars into Arabic. On his return to Aleppo, the pre-war economic capital of Syria, he went into business, opening a cosmetics factory. His passion has always been the cars inherited from his father, a wealthy textile dye entrepreneur who drove the 1950 Pontiac that has pride of place in Anis's collection today.
His 30-car collection has now been reduced to 20, as some were destroyed or stolen during the fighting. Thirteen cars are parked in front of his new home and in the garden, but seven others have been impounded by police because they were blocking the road.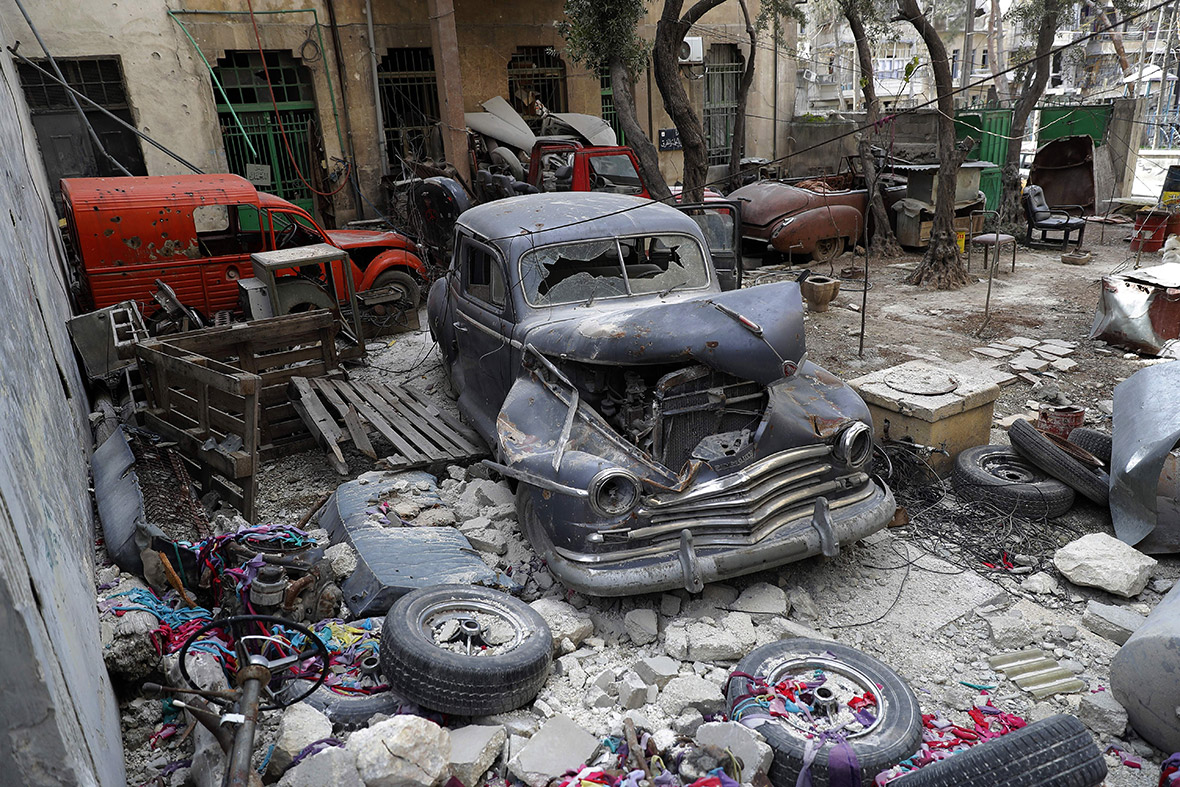 He especially loves 1950s American cars: Buick, Cadillac, Chevrolet, Hudson and Mercury. "I have three Cadillacs because they are the most luxurious of cars. Every collection should have a Cadillac. If a collector doesn't have one, it's like a collection without a head," he says, taking a serious tone.
His own pride and joy is a cherry-red 1947 Cadillac convertible which has transported at least six presidents over the years – some democratically elected, others who seized power in a coup. With the roof down, Egypt's late president Gamal Abdel Nasser and his Syrian counterpart Shukri al-Quwatli were driven triumphantly through Damascus after the proclamation of a short-lived United Arab Republic between their countries in 1958. To protect it from theft, he has removed the steering wheel and seats, and keeps them hidden indoors.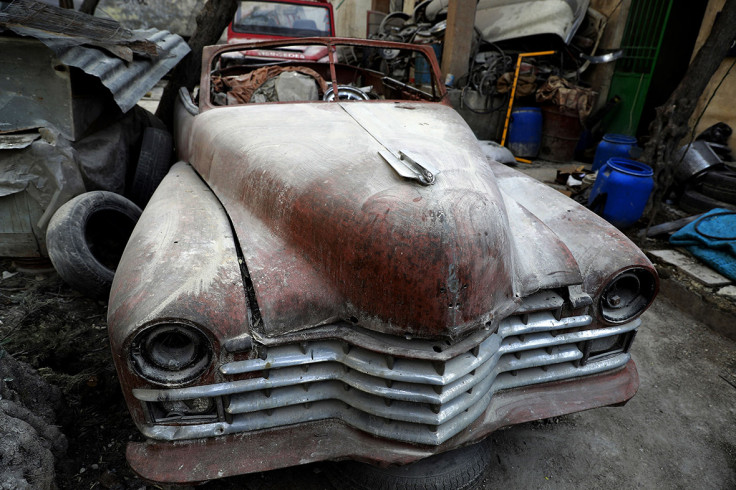 Foreigners who have offered to buy his cars have been firmly rebuffed. "They are for my children. I will distribute them in keeping with (Muslim) religious (inheritance) law: two for each boy and one for each girl," he says. Anis has eight children and two wives – one in Aleppo and another in Hama. "I love cars because they are like women – beautiful and strong," he says with a smile.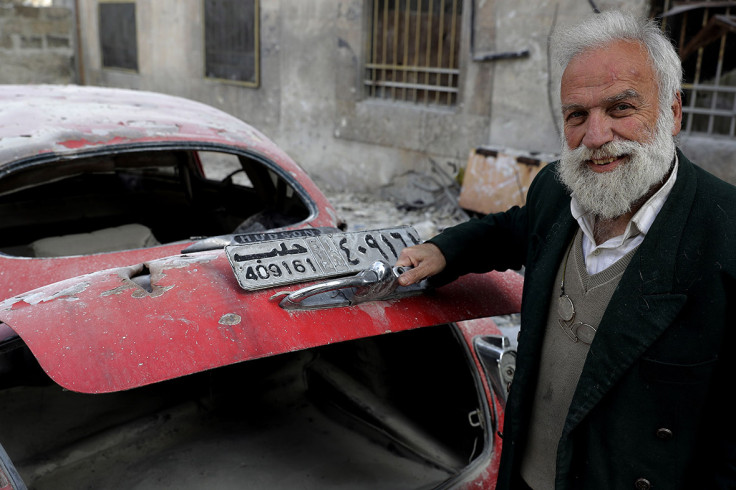 © Copyright IBTimes 2023. All rights reserved.