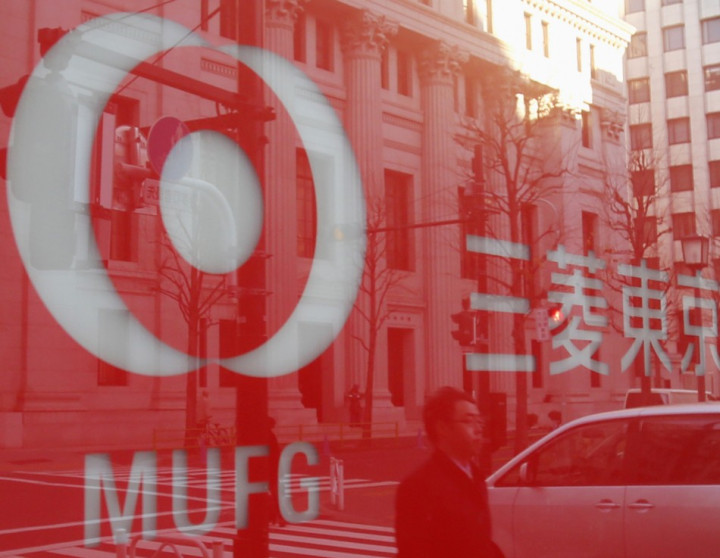 The Bank of Tokyo-Mitsubishi UFJ has agreed to pay a New York regulator quarter of a billion dollars, for deleting information from $100bn in wire transfers, that authorities could have used to police transactions with sanctioned countries like Iran.
Japan's banking giant agreed the settlement deal with New York state's chief financial regulator Benjamin Lawsky, who was responsible for threatening to strip Standard Chartered's US licence, after accusing it of "acting as a rogue institution" in its dealings with Iran.
Lawsky's New York State Department of Financial Services (DFS) amount is enormous compared to the US Treasury Department's December 2012 settlement with the Japanese bank.
The Treasury department only received $8.57m (£5.5m, €6.5m) when it settled with The Bank of Tokyo-Mitsubishi UFJ over sanctions violations.
U-Turn Transactions
In a statement, the DFS said that for most of the transactions, Bank of Tokyo-Mitsubishi was not breaking sanctions rules. It said the bank was entering transactions known as "U-Turns" that were legal from 1995 through 2008.
"Effective 10 November 2008, the authorization for "U-Turn" transfers involving Iran was revoked," said the US Department of the Treasury's Office of Foreign Assets Council in its official document on dealings with sanctioned countries.
""As of that date, US depository institutions are no longer authorized to process such transfers, thereby precluding transfers designed to dollarize transactions through the US financial system for the direct or indirect benefit of Iranian banks or other persons in Iran or the Government of Iran."
In those transactions, an Iranian company or individual could send or receive dollar payments, but only if it used a non-sanctioned bank as its agent.
However, Lawsky said that the regulator objected to the way Bank of Tokyo-Mitsubishi UFJ handled records for the transactions, after discovering written materials instructing employees on how to delete or omit wire transfer information.
Bank of Tokyo-Mitsubishi UFJ said in a statement it stripped information from transfers, to speed their processing.
However, this practice violates New York banking laws for record-keeping.
Responding the announcement, the bank, owned by Mitsubishi UFJ Financial Group, said in a statement it reported the stripping on its own to authorities in 2007.
After this date, it promptly stopped deleting or omitting information and said it has cooperated with regulators.
Other Settlements Related to US Sanctioned Country Dealings
In August last year, Standard Chartered's shares plunged to their lowest level in four years when New York state authorities threatened to remove the bank's US licence, accusing it of "acting as a rogue institution" in its dealings with Iran.
Two weeks after this, Standard Chartered paid a civil penalty of $340m DFS, in order to settle the regulator's charges that the UK-listed bank hid at least a quarter of a trillion US dollars' worth of transactions linked to Iran, which is subject to stringent US sanctions.
Then, in December, the bank paid a $100m fine to the Federal Reserve and $227m to the Department of Justice for the same reasons as the DFS.
In the same month last year, HSBC was fined a record $1.9bn by US prosecutors for failing to enforce rules designed to prevent the laundering of criminal cash.
The DoJ charged the bank with failing to maintain an effective program against money laundering and conduct due diligence on certain accounts.
In documents filed in federal court in Brooklyn, it also charged the bank with violating sanctions laws by doing business with Iran, Libya, Sudan, Burma and Cuba.